Tag: Javadekar
BJP Wants Modi To Head Next Government Too - In 2019
Hailing the NDA government for its pro-poor policies, the BJP on Sunday urged people to help Prime Minister Narendra Modi form the next government too - in 2019.....
Paper Leak Culprits Won't Be Spared: Javadekar
Union Human Resource Development Minister Prakash Javadekar on Thursday said the police were investigating the CBSE paper leak and the culprits would not be spared.....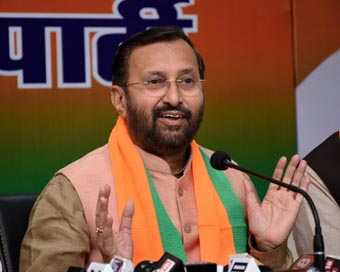 Gandhis Provoked The Violence In Delhi, Says Prakash Javadekar
The BJP on Thursday launched a scathing attack on Congress, accusing the party's interim President Sonia Gandhi, her daughter Priyanka Gandhi and son Rahul Gandhi of provoking the Delhi violence which claimed the lives of 33 people.....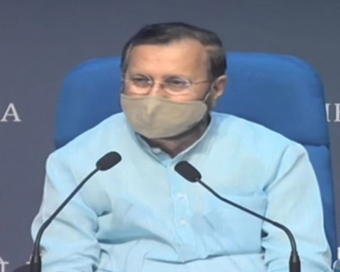 Those Who Called Pulwama A 'conspiracy' Must Apologise: Javadekar
A day after Pakistan's acceptance that it was behind the Pulwama attack in India last year, Union Minister Prakash Javadekar has targeted opposition leaders who spread conspiracy theories about it, asking them to apologise to the country. ....
CBSE To Re-conduct Class X Maths, Class XII Economics Exams
The CBSE on Wednesday said it will re-conduct examination in the maths and economics papers for Class X and Class XII respectively following the leak of question papers even as a Delhi Police probe is underway.....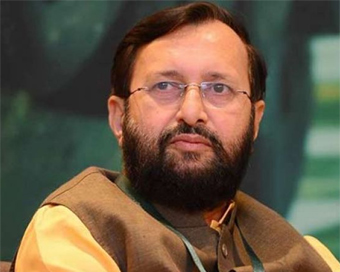 Javadekar Slams Sidhu For Showering Praise On Imran Khan
Union HRD Minister Prakash Javadekar on Wednesday criticized Congress leader Navjot Singh Sidhu for showering praise on Pakistan Prime Minister Imran Khan during the Kartarpur Corridor ceremony in that country.....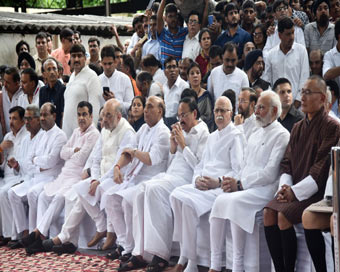 Political Leaders, Public Gather To Bid Farewell To Sushma
Heavy security was in place at the Dayanand crematorium on Lodhi Road on Wednesday evening as top leaders including Vice President Venkaiah Naidu and Prime Minister Narendra Modi reached for the last rites of former External Affairs Minister Sushma Swaraj, but apart from the VIPs, common people had also come to pay their final respects.....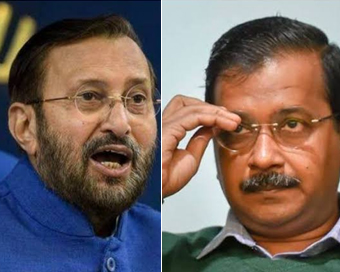 Spend On Farmers, Not Ads: Javadekar Hits Back At AAP
In the backdrop of a grim grey sky in the national capital on Monday as the Odd-Even car rationing system began, Union Environment Minister Prakash Javadekar responded to Aam Aadmi Party's allegation about his office having "kept postponing" meetings to curb pollution.....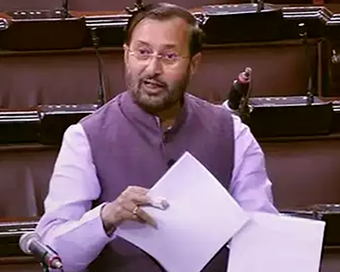 India Not Responsible For Climate Change: Javadekar
Union Environment Minister Prakash Javadekar on Friday announced in the Lok Sabha that India was not responsible for climate change, saying that the per person carbon emission of the country is not more than two tonnes which is very less compared to the US, Europe and China.....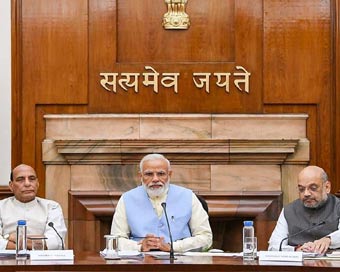 Union Cabinet Approves National Population Register
The Union Cabinet approved a proposal for updation of the National Population Register (NPR) on Tuesday.....