Tag: Indian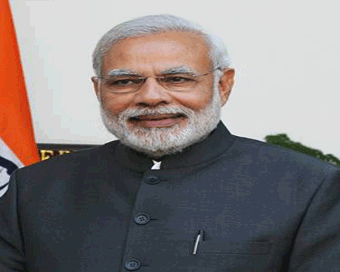 Demonetisation Paves Way For Cut In Corporate Tax: CII
Demonetisation of high value currency notes has paved the way for cutting corporate income tax in the forthcoming union budget 2017-18, industry chamber said on Sunday.....
Photos: Era Of Dhoni Captaincy In Indian Cricket Comes To An End
Mahendra Singh Dhoni stumped every cricket fan on Wednesday when he informed the Board of Control for Cricket in India (BCCI) that he is stepping down as the skipper of India's One-Day International (ODI) and T20 International sides.....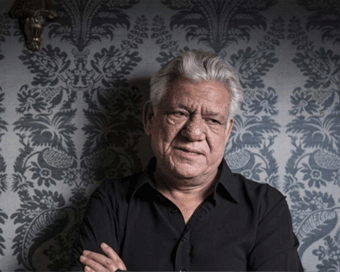 Modi Condoles Actor Om Puri's Death
Prime Minister Narendra Modi on Friday mourned the demise of veteran Indian actor Om Puri.....
Modi Asks Diaspora To First Develop India
Prime Minister Narendra Modi on Sunday urged the Indian diaspora to first develop India by investing and contributing its expertise in the land of its origin. ....
PM Thanks Diaspora For 'backing' Note Ban
Terming the political backlash against demonetisation as unfortunate, Prime Minister Narendra Modi on Sunday thanked the Indian diaspora for their support to the note ban to curb black money and fight corruption.....
'Indian Origin' Man Arrested In Shooting Of US Diplomat In Mexico
A man who may be of Indian origin has been arrested in connection with the shooting of a US consular official in the Mexican city of Guadalajara, according to reports in local media there.....
Indian Economy Suffering After Note Ban: New York Times
The Indian economy is suffering following demonetisation and a shortage of cash made life increasingly difficult for Indians, the New York Times has said.....
IAF Operates Special Flight To Kargil
Indian Air Force is operating a special flight between Jammu and Kargil on request of Jammu and Kashmir government to facilitate passage of stranded people, a statement said.....
Second Scorpene Submarine Launched In Mumbai
Minister of State for Defence Subhash Bhamre on Thursday launched Khanderi, the second of the Kalvari Class submarines, at the Mazagaon Dock Shipbuilders Ltd (MDL) in Mumbai.....
Army Chief Urges Soldiers Not To Raise Grievances Directly
Urging soldiers not to raise their grievances directly via social media, Indian Army chief General Bipin Rawat on Friday said they can instead use a new grievance redressal system that will keep their identity secret.....