Tag: ISL
Islamic State Claims Istanbul Club Attack
The Islamic State jihadist group has taken credit for the gun attack at a popular nightclub in Istanbul which killed 39 people on New Year's Eve, mostly foreigners, and injured 70.....
Pakistan To Host International Seminar On Kashmir
Parliamentarians from Europe and North America along with speakers from Jammu and Kashmir will attend a seminar in Islamabad to discuss the Kashmir issue, an official said on Tuesday.....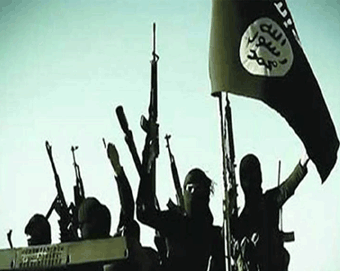 Pentagon Says IS Stronghold In Mosul Weakening
The US Department of Defence has announced that the stronghold of the Islamic State (IS) in the Iraqi city of Mosul is weakening, a media report said on Tuesday.....
Chinese Daily Says US Risks 'war' Over South China Sea
A leading Chinese daily on Friday warned the US of a "large-scale war" if it tries to block Beijing's access to the South China Sea islands.....
Telangana To Pressurise Centre For 12 Percent Muslim Quota
Telangana will soon bring in a legislation to provide 12 percent reservations to Muslims and bring pressure on the Union Government to include the law in Constitution's 9th schedule as was done in case of Tamil Nadu, said Chief Minister K. Chandrasekhar Rao on Wednesday.....
If BJP Wins UP, Will Consult Muslim Women On Triple Talaq: Shah
BJP President Amit Shah on Saturday raked up the 'triple talaq' issue ahead of the Uttar Pradesh assembly elections and said if the party wins, it will seek the opinion of the state's Muslim women and approach the Supreme Court accordingly.....
All Evidence Against Hafiz Saeed Available With Pakistan : India
Following the Pakistan Interior Ministry's statement that India should provide concrete evidence against Jamaat-ud-Dawa chief Hafiz Saeed, the man behind the 2008 Mumbai terror attacks and whom Islamabad put under house arrest earlier this week, India on Thursday said all evidence against the terror mastermind was available in Pakistan itself.....
Sasikala Set To Be Tamil Nadu's Third Woman CM
AIADMK legislators on Sunday elected General Secretary V.K. Sasikala as leader of their legislature party, paving the way for her to become Tamil Nadu's third woman Chief Minister.....
Sasikala Set To Be Tamil Nadu CM, DMK Shocked
Tamil Nadu is set to get its third woman Chief Minister. AIADMK MLAs on Sunday elected General Secretary V.K. Sasikala as their legislature leader, two months after her mentor J. Jayalalithaa died.....
Trump Expresses Gratitude To Military
US President Donald Trump on Monday expressed gratitude to the military members "for the sacrifices they made in order to serve the country" during an address at the US Central Command headquarters in Tampa, Florida.....