Tag: Hemant Soren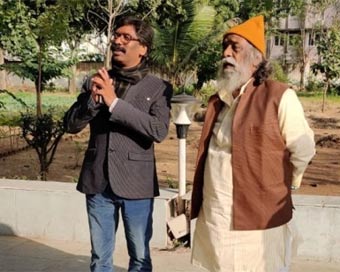 Hemant Cycles To Parents' House To Seek Blessings
Opposition alliance chief ministerial candidate and JMM Executive President Hemant Soren on Monday met his parents in Ranchi and took their blessings.....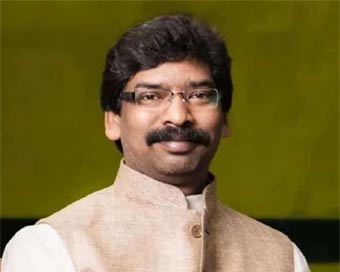 Hemant Soren, The New Star On Jharkhand's Political Scene
With the assembly election results showing a clear victory for the JMM-led alliance, it is evident that Hemant Soren is poised to become the next chief minister of Jharkhand. He will be donning the chief minister's mantle for the second time in his political career.....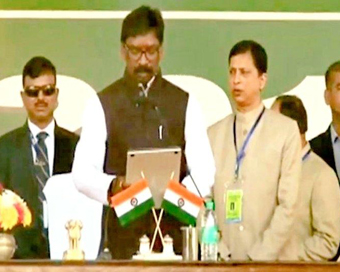 Hemant Soren Becomes 11th Chief Minister Of Jharkhand
Hemant Soren took oath as the 11th Chief Minister of Jharkhand amid opposition show of strength, here on Sunday. Governor Draupadi Murmu administered the oath of office and secrecy to Hemant Soren.....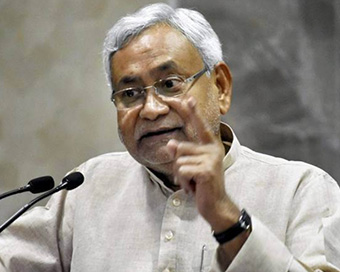 Bihar And Jharkhand Are One Family, Says Nitish Kumar
Following the statement of Jharkhand Chief Minister Hemant Soren on Bhojpuri and Magahi languages, his Bihar counterpart Nitish Kumar said that Bihar and Jharkhand are one family. If anyone tried to discriminate between these two states on the basis of language, it was his political compulsion and nothing else. ....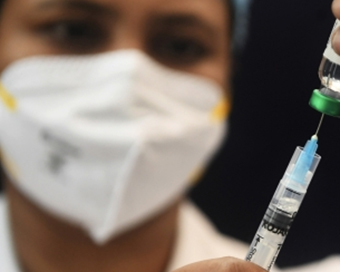 Now, Yogi Adityanath, Hemant Soren, Rabri Devi Given Covid Vax In Bihar's Gaya!
After Arwal where Prime Minister Narendra Modi, Congress chief Sonia Gandhi, and actress Priyanka Chopra were listed as Covid vaccine beneficiaries, Uttar Pradesh Chief Minister Yogi Adityanath, his Jharkhand counterpart Hemant Soren, former Bihar Chief Minister Rabri Devi, and state Health Minister Mangal Pandey were named as recipients of the first dose in Bihar's Gaya district.....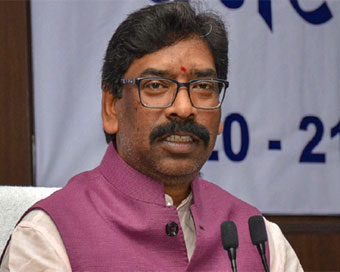 BJP Slams Hemant Soren For His Remark About Modi
The Bharatiya Janata Party (BJP) has hit out at Jharkhand Chief Minister Hemant Soren for his remark that Prime Minister Narendra Modi did not listen to him during a phone call over the Covid-19 situation.....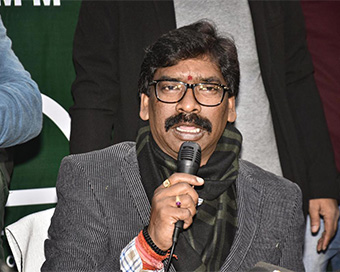 2 Lakh People Arrived In Jharkhand After Lockdown: CM
Jharkhand Chief Minister Hemant Soren held an all- party meeting on Friday and informed the state parties that around two lakh people arrived in the state after lockdown was imposed.....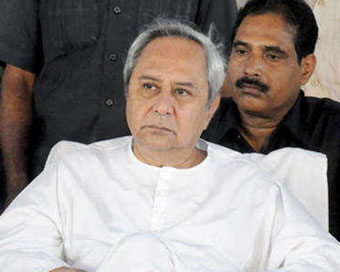 Naveen Patnaik Seeks Hemant Soren's Cooperation For Completion Of Ichha Dam
Odisha Chief Minister Naveen Patnaik has sought cooperation from his Jharkhand counterpart Hemant Soren for early completion of Ichha Dam project for the benefit of farmers in both states. ....
Showing 1 to 8 of 8 (1 Pages)