Tag: Goa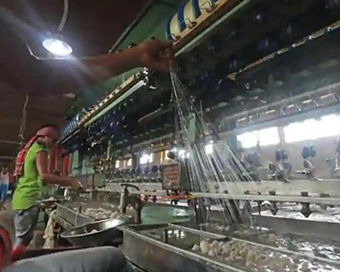 Factories In Goa Allowed To Extend Work Shift To 12 Hours
Factories in Goa have been allowed to extend their work shifts to 12 hours from the existing 8 hours, according to a government notification on Friday, citing lack of adequate labour as the cause for the extension. ....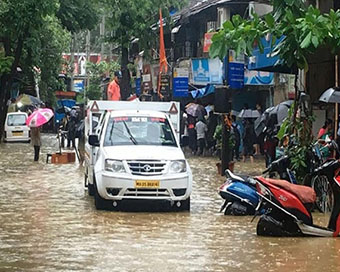 At 412 Cms, Goa Records Highest Rainfall Since 1961
This monsoon season, Goa has recorded the highest rainfall since 1961, Indian Meteorological Department (IMD) said. ....
Goa Awaits The Victor Of February 4 Election
After a wait of more than a month, the fate of 251 candidates who contested the February 4 assembly election in Goa will finally be known when the ballots polled in over 2,500 EVMs are counted on Saturday.....
Vancouver NRI On 'mission Report Card' For India's Assembly Polls
With elections in five Indian states days away, a large number of NRIs from Canada have landed in India to garner votes for their favourite political parties.....
SC Decision In Mhadei Water Dispute Case 'victory From Jaws Of Defeat' For Goa: Parrikar
Defence Minister Manohar Parrikar called the Supreme Court's decision Monday directing the Karnataka government file a fresh petition with the Mhadei Water Disputes Tribunal in connection with the water dispute with Goa a "victory from the jaws of defeat".....
FIR Filed Against Goa Sports Minister For Threatening Villager
A First Information Report (FIR) has been filed against Goa Sports Minister Ramesh Tawadkar for allegedly threatening a person at Cotiago village. ....
Mohun Bagan Striker Balwant Injured In Training
Former I-league champions Mohun Bagan were dealt a body blow when striker Balwant Singh picked up an injury in training on Tuesday, days before their first encounter against Churchill Brothers.....
Hundreds Of Animals Sacrificed For Divine Blessings In Odisha
Hundreds of animals were sacrificed as part of a tribal custom during the "Sulia Yatra" in Odisha's Bolangir district on Tuesday.....
EC To Implement SC Ruling On Caste, Religion
The Election Commission of India on Wednesday said that it will implement the Supreme Court ruling that seeking votes in the name of caste, creed, religion, community and language is illegal.....
EC Names 'Dos And Don'ts' For State Polls
Chief Election Commissioner Nasim Zaidi on Wednesday announced a number of new measures for the upcoming assembly elections in five states.....