Tag: Gautam Gambhir
IPL: Kolkata Register Facile Seven-wicket Win Against Pune
Kolkata Knight Riders (KKR) rode skipper Gautam Gambhir and in-form Robin Uthappa's crackling half centuries to sail to a facile seven-wicket win over Rising Pune Supergiant in an IPL game and go on top of points table here on Wednesday.....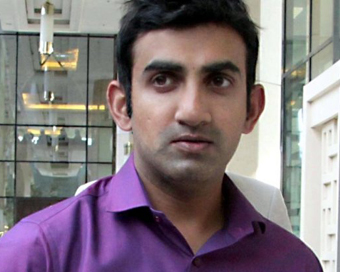 Delhi Violence: Gambhir Visits Injured Cops In Hospital
East Delhi MP Gautam Gambhir on Tuesday visited DCP Shahdara Amit Sharma, ACP Anuj Jain and Head Constable Yashpal in hospital after they were seriously injured on Monday during the violent anti-CAA protests in northeast Delhi which have claimed seven lives so far, including a constable. ....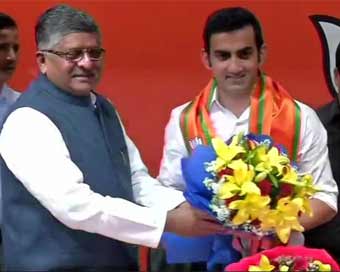 Ex-Cricketer Gautam Gambhir Joins BJP
Former Indian cricketer Gautam Gambhir on Friday joined the BJP in the presence of Union Ministers Arun Jaitley and Ravi Shankar Prasad ahead of the Lok Sabha elections.....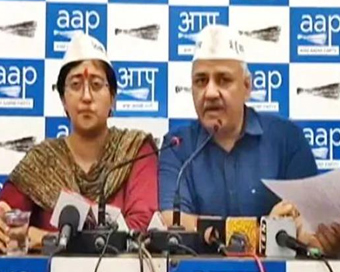 Atishi Breaks Down Over Derogatory Pamphlet, Gambhir Blamed
Aam Aadmi Party's (AAP) East Delhi constituency candidate Atishi on Thursday broke down at a press conference where she and her party accused her BJP rival Gautam Gambhir of circulating derogatory pamphlets about her.....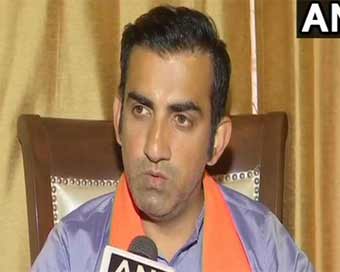 Gambhir's Defamation Notice To Atishi, Kejriwal Over 'derogatory Pamphlet'
BJP's East Delhi MP candidate Gautam Gambhir has sent a defamation notice to AAP rival Atishi after she alleged that the cricketer-turned politician distributed pamphlets containing "obscene and derogatory" remarks against her in the constituency.....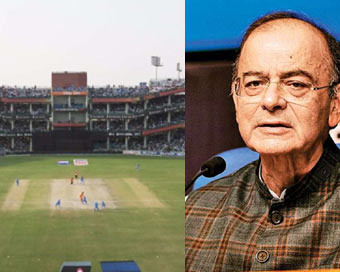 DDCA To Rename Feroz Shah Kotla As Arun Jaitley Stadium
The Delhi and District Cricket Association (DDCA) has decided to rename the Feroz Shah Kotla Stadium as the Arun Jaitley Stadium after the former DDCA President and BCCI Vice-President.....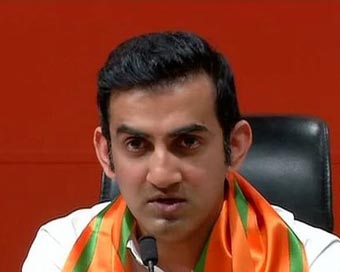 Your Silence On Tahir Hussain Is Deafening: Gambhir To Kejriwal
After BJP's Kapil Mishra trained his guns on Delhi Chief Minister Arvind Kejriwal, demanding call details of AAP councillor Tahir Hussain be probed, BJP MP Gautam Gambhir too has upped the ante.....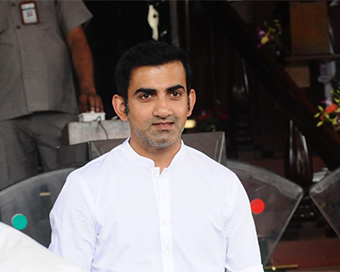 Coronavirus: Gambhir Offers Rs 50 Lakh To Delhi Government Hospitals
Former India opener and East Delhi MP Gautam Gambhir has offered to release rupees 50 lakh from his Members of Parliament Local Area Development Scheme (MPLADS) fund for the equipment to treat coronavirus patients in Delhi government hospitals. ....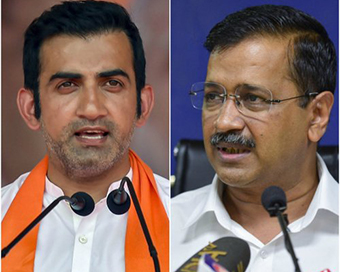 Grateful If You Can Help Get PPE: Kejriwal To Gambhir
Soon after former India cricketer and BJP MP Gautam Gambhir pledged to donate Rs 1 crore to the Delhi government for cornavirus fight, Chief Minister Arvind Kejriwal on Monday said the availability of PPE kits and not money was the issue, as he urged the MP to help in getting these kits.....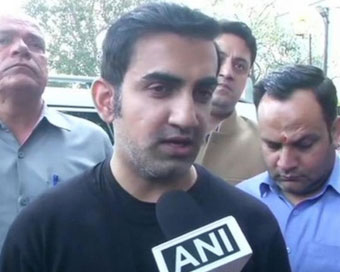 Kapil Mishra's Speech Unacceptable, Action Must Be Taken: Gautam Gambhir
BJP MP from East Delhi, Gautam Gambhir, condemned the violence in the national capital over the CAA, saying that action should be taken against every member of the party who made inflammatory speeches, whether it is Kapil Mishra or someone else. ....
Samay
Tweets by @sahara_samay