Tag: Facebook
Happy Lohri 2017 Wallpapers And Images
The festival of worshiping fire, Lohri, is being celebrated with great festivity across the country, especially in North India on Friday, January 13. On this occasion, Here we bring for you some Lohri wallpaper and images. ....
Pongal 2017 Wallpapers And Images
Festival of Pongal is celebrated on 14 January to marks the start of sun's six-month long journey northwards (Uttarayana). ....
Happy Basant Panchami 2017: See Intresting Animated Wallpapers
The people of India are all set to celebrate the festival of Basant Panchami with full enthusiasm and fervor on Saturday. ....
Women Celebrate Hariyali Teej, Send SMS Messages To Loved Ones
The women in North India, especially in Rajasthan, Uttar Pradesh, Madhya Pradesh and Bihar, celebrate the festival of Hariyali Teej with great zeal and enthusiasm on Wednesday, July 26. ....
Facebook Data Breach: Where Is Mark Zuckerberg?
With Facebook getting mired in its biggest-ever controversy following a massive data breach, everyone is asking one question: Where is its CEO Mark Zuckerberg?....
Mark Zuckerberg Apologises For Data Debacle, Says Ready To Testify
Facebook CEO Mark Zuckerberg has apologised for the data debacle that has upended the social media giant and said he was ready to testify before Congress, a media report said.....
Cambridge Analytica Is Shutting Down
Cambridge Analytica, the political consultancy firm at the centre of the Facebook data-sharing scandal, is shutting down, media reported.....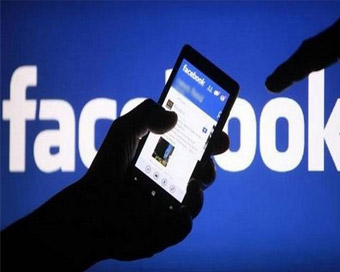 Facebook Data Breach: Senator Asks US Congress To Take Action
After Facebook admitted that it was hit with a fresh data breach that affected nearly 50 million users, Senator Mark R. Warner (D-VA) has called for a full probe into the incident.....
Makar Sankranti 2017 Wallpapers And Images
Makar Sankranti wallpapers and images ....
Republic Day 2017 Wallpapers And Facebook Images
As India celebrates 68th Republic Day on January 26, 2017, we bring for you Republic Day Wallpapers and Facebook images. ....