Tag: Election Commission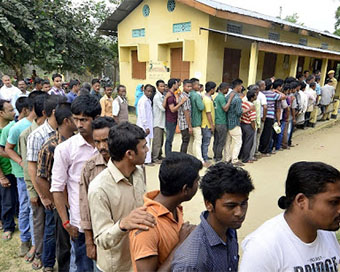 Phase 2 Polling In Bengal, Assam: Over 82% Voter Turnout In Bengal, 77.2% In Assam
Over 82 per cent voter turnout was registered in Bengal in the second phase of the Assembly election today - 4.3 per cent less than in 2016. Assam registered a voter turnout of 77.2 per cent in the second phase today as opposed to 82.7 per cent in 2016. ....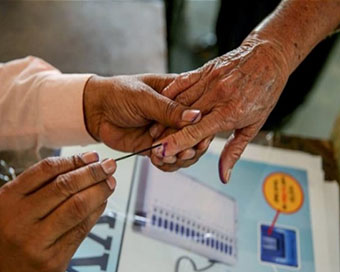 Assembly Elections 2021: Slow Start To Polling As 4 States, 1 UT Vote Under Covid Shadow
Voting was yet to pick up after the first two hours of polling on Tuesday in Assam, Kerala, Tamil Nadu, West Bengal, and Puducherry where Assembly Elections are being held. According to the Election Commission of India, the voter turnout in assembly elections till 9:54am was 15.33% in Kerala, 6.58% in Tamil Nadu, 6.58% in Puducherry, 14.62% in West Bengal and 12.83% in Assam. ....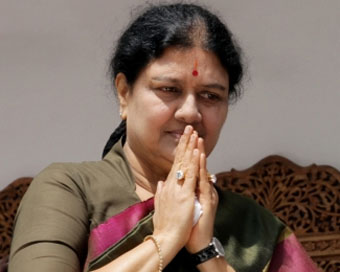 Name 'deleted' From Voters' List, Sasikala Unable To Exercise Franchise
At a time when eligible voters of Tamil Nadu are casting their vote to elect a new government in the state, V.K.Sasikala, the close aide of late Chief Minister J.Jayalalithaa, could not vote as her name was removed from the electoral rolls, said her counsel Raja Senthoor Pandian. ....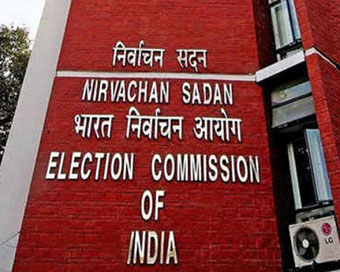 EC Order Re-polling In 4 Polling Stations In 3 Assembly Seats In Southern Assam
The Election Commission (EC) on Saturday has ordered re-polling in four polling stations in three assembly constituencies in southern Assam, where normal balloting were held in the second phase of polling on April 1, officials said. ....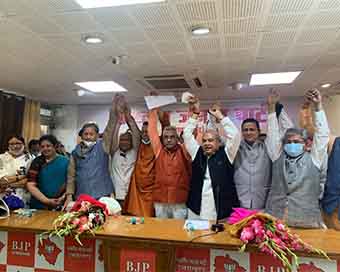 Pushkar Singh Dhami Is New Uttarakhand CM
Pushkar Singh Dhami has been elected as the new chief minister of Uttarakhand. ....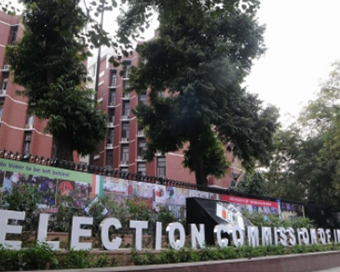 EC To Conduct Polls For Vacant Rajya Sabha Seats On Oct 4
The Election Commission on Thursday announced dates for bypolls for Rajya Sabha for various states There are six casual vacancies in the Council of States while one seat from Puducherry is going for regular poll. A bypoll for the lone seat of legislative council in Bihar is also scheduled. ....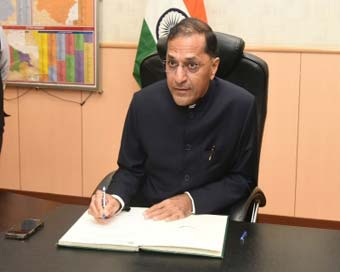 SC Asks Centre For Files Relating To Appointment Of Arun Goel As Election Commissioner
The Supreme Court on Wednesday told the Centre that it wants to see the files relating to the recent appointment of Arun Goel as Election Commissioner and emphasised that it wants to see by what mechanism, "he was picked up", and "there is no danger to produce it (files)". ....
Mulayam-Akhilesh Take Fight Over 'cycle' To EC
Mulayam-Akhilesh,Samajwadi Party,Mulayam Singh Yadav,cycle to EC,Ram Gopal Yadav,Shivpal Singh Yadav....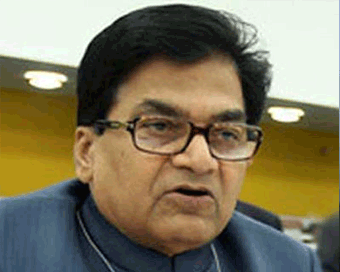 Ram Gopal Yadav At EC To Claim 'cycle'
Uttar Pradesh Chief Minister Akhilesh Yadav's camp on Tuesday met Chief Election Commissioner Nasim Zaidi to stake claim on the Samajwadi Party's election symbol 'cycle'.....
Five States To Vote Between February 4 And March 8
Assembly elections in Uttar Pradesh, Uttarakhand, Goa, Punjab and Manipur will be held between February 4 and March 8, Chief Election Commissioner Nasim Zaidi announced on Wednesday.....