Tag: Election Commission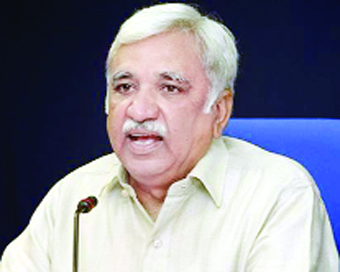 Sunil Arora To Be New CEC
Election Commissioner Sunil Arora is set to head the poll panel after incumbent O.P. Rawat demits office on December 1, official sources said on Monday.....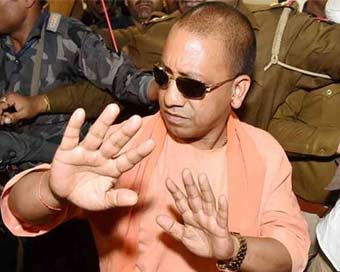 UP CM Under Attack Over Hanuman Remark
The Congress has urged the Election Commission to take action against Uttar Pradesh Chief Minister Yogi Adityanath for calling Hindu god Hanuman a Dalit. ....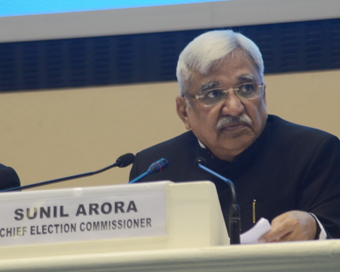 Lok Sabha Polls In Seven Phases April 11-May 19, Vote Count On May 23
Lok Sabha elections will be held in seven phases from April 11 to May 19, the Election Commission announced on Sunday setting a two-and-half month-long process for people to either vote in the Narendra Modi-led dispensation once again or choose an alternative.....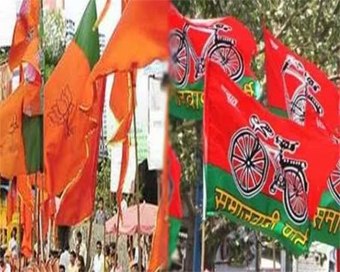 Campaigning Ends For Phase 1 Of Lok Sabha Polls
The hustle and bustle of campaigning came to an end on Tuesday in 91 Lok Sabha constituencies spread over 20 states and Union Territories which will go to the polls on Thursday marking the start of the mega seven-phase electoral exercise.....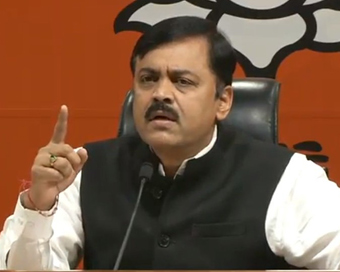 Opposition Meet Over EVMs Confession Of Defeat: BJP
As the Opposition parties on Sunday raised doubts over the reliability of electronic voting machines and demanded the Election Commission (EC) for Voter Verifiable Paper Audit Trail (VVPAT) of 50 per cent of the EVMs, the Bharatiya Janata Party (BJP) described it as their confession of defeat.....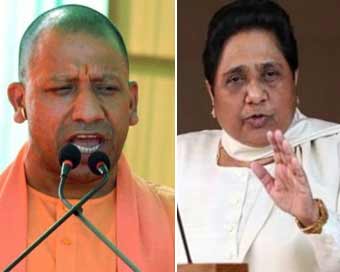 EC Puts Curbs On Yogi, Mayawati Campaign
The Election Commission (EC) on Monday barred BSP leader Mayawati and Uttar Pradesh Chief Minister Yogi Adityanath from campaigning in the Lok Sabha elections for 48 and 72 hours respectively.....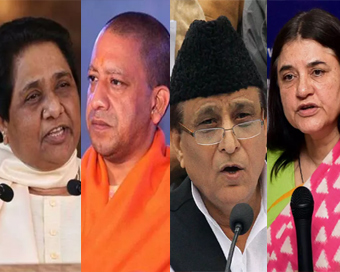 EC Cracks Whip, Bars Yogi, Mayawati, Azam, Maneka
After Bahujan Samaj Party (BSP) chief Mayawati and UP Chief Minister Yogi Adityanath, the Election Commission (EC) on Monday barred Union Minister Maneka Gandhi and Samajwadi Party leader Mohammed Azam Khan from campaigning in the Lok Sabha elections for 48 houres and 72 hours, respectively.....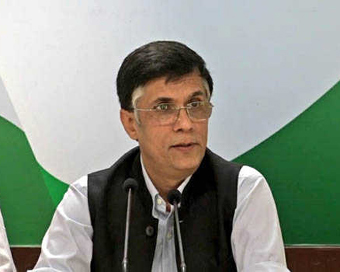 Congress Resorting To Lies On Modi's Affidavits: BJP
The BJP on Tuesday hit out at the Congress over its accusations against Prime Minister Narendra Modi about "omitting" certain details about his property in his affidavits, saying there was bankruptcy of issues in the opposition parties and the number of the amalgamated plot is different from the separate individual numbers.....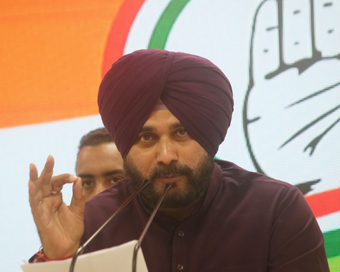 EC Notice To Sidhu Over Appeal For Votes To Muslims
The Election Commission (EC) on Saturday issued a notice to Punjab Minister and Congress leader Navjot Singh Sidhu for violating Model Code of Conduct during an election rally in Bihar's Katihar when he urged Muslims to not split their votes.....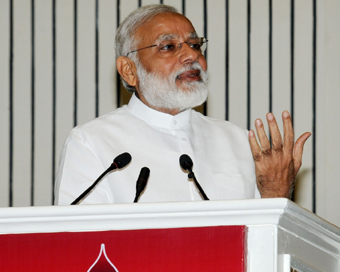 EC Says Modi Did Not Violate Model Code In Election Speech
The Election Commission has said that no violation of Model Code of Conduct (MCC) had been done by Prime Minister Narendra Modi during his speech at Wardha earlier this month in which he had accused Congress of using the term 'Hindu terror'.....