Tag: ED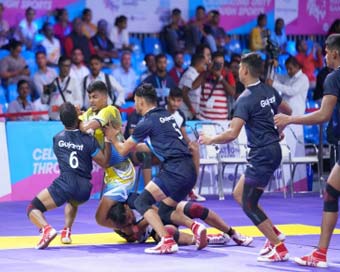 National Games Kabaddi: Maharashtra Women Stun Himachal, Gujarat Men Beat Tamil Nadu
Maharashtra's women and Gujarat's men scored upset victories on the opening day of Kabaddi competition in the 36th National Games at the EKA TransStadia Indoor Stadium here on Monday. ....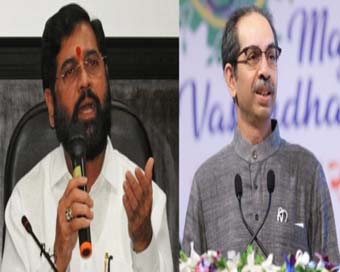 Uddhav Vs Shinde: SC Allows EC To Decide Which Faction Is Real Shiv Sena
After a day-long hearing, the Supreme Court on Tuesday declined to stop the Election Commission from deciding the claim of Eknath Shinde group to be the real Shiv Sena. ....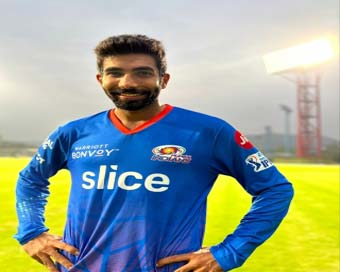 Jasprit Bumrah Among Mark Waugh's Top-5 T20I Players In The World
Australian great Mark Waugh has included India's pace-bowling mainstay Jaspit Bumrah in his list of five cricketers who he thinks are the best T20I players in the world. ....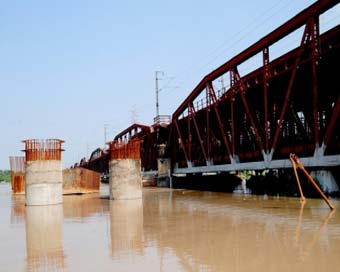 Traffic Halted On Old Yamuna Bridge As River Flows Above Danger Mark
With the water level in the Yamuna river flowing above danger mark, traffic on the old Yamuna (Iron) bridge has been suspended, Delhi Traffic Police said on Wednesday. ....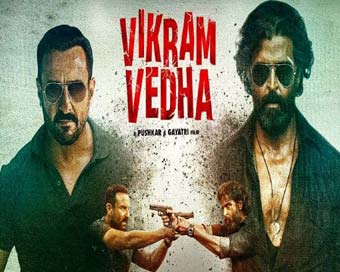 'Vikram Vedha': Hrithik, Saif Shine In This Mass Entertainer (IANS Rating: ***1/2)
Film: 'Vikram Vedha' Duration: 156 minutes. Directors: Pushkar-Gayathri. Cast: Hrithik Roshan, Saif Ali Khan, Radhika Apte, Sharib Hashmi and Rohit Saraf. IANS Rating: ***1/2 ....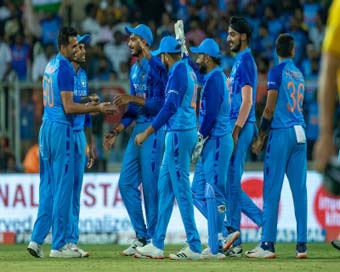 IND V SA, 1st T20I: Arshdeep-Chahar Wreak Havoc With Opening Spell, Rahul-Suryakumar Fifties Give India Eight-wicket Win (Ld)
Arshdeep Singh and Deepak Chahar blew away South Africa's top order in a magnificent spell of swing bowling, before vice-captain KL Rahul and Suryakumar Yadav slammed unbeaten fifties to give India an eight-wicket win over South Africa in the T20I series opener at the Greenfield International Stadium on Wednesday. ....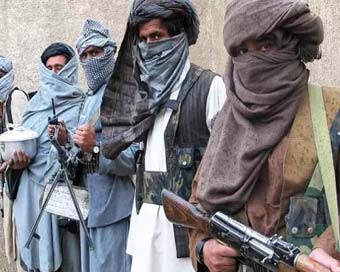 Pakistan's Largest Bank Aided, Abetted Al Qaeda: Report
Pakistan's largest bank, Habib Bank Limited (HBL), faces secondary liabilities in a terror financing case in the US in which the plaintiffs had alleged that it aided and abetted Al Qaeda terrorism and joined a conspiracy to launch attacks that killed or injured 370 people, a media report said on Thursday. ....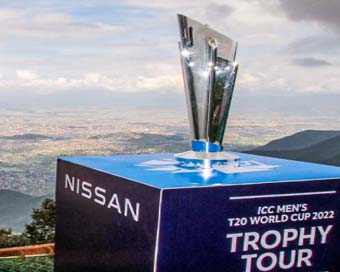 Winners Of Upcoming ICC Men's T20 World Cup 2022 To Take Home A Cheque Of USD 1.6 Million
The International Cricket Council (ICC) on Friday announced the title winners of the ICC Men's T20 World Cup 2022 will be taking home a whopping cheque of USD 1.6 million. ....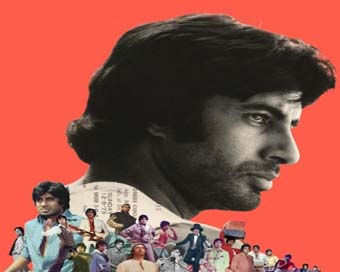 As Big B Turns 80, Special Film Fest To Showcase His 11 Iconic Films
A special film festival titled 'Bachchan Back To The Beginning' will be held from October 8 to October 11 to mark the momentous occasion of the 80th birthday of the veteran superstar Amitabh Bachchan. ....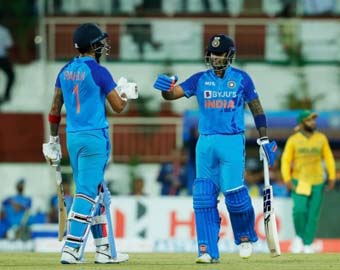 ICC Bets On Suryakumar, Four Others To Excel In T20 World Cup In Australia
The International Cricket Council (ICC) has named charismatic India middle-order batter Suryakumar Yadav among five shortlisted players who it feels will shine during the T20 World Cup in Australia beginning on October 16. ....