Tag: ED
Will Juvenile Justice Act Be Amended, Again?
December or January is that time of the year when the police of every State has to meet the press to put across its achievements and its crime control records for public scrutiny.....
Mamata Flays Trinamool Leader's Arrest, BJP Office Attacked
West Bengal Chief Minister Mamata Banerjee on Tuesday dubbed the arrest of Trinamool Congress MP Sudip Bandyopadhyay as "vendetta politics" by the Centre as her supporters attacked the BJP office here, leaving some 15 people injured.....
67 Trains Delayed, Six Cancelled Due To Fog
At least 67 trains were running late and six cancelled due to dense fog in parts of north India on Wednesday morning, a railway official said.....
Trump Speaks With UN Head After Criticism Of World Body
After scathing criticism of the UN, US President-elect Donald Trump spoke Wednesday with Antonio Guterres, its new Secretary-General.....
Arrested Trinamool MP's Wife Accuses Centre Of Influencing CBI
Terming the CBI the central government's "caged parrot", Trinamool Congress MP Sudip Bandopadhyay's wife Nayana Bandopadhyay on Wednesday protested the arrest of her husband by the agency.....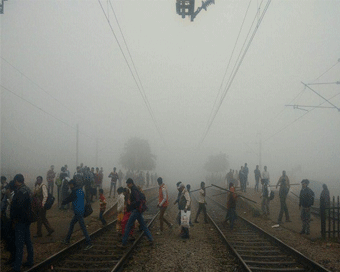 70 Trains Delayed, 7 Cancelled Due To Fog
At least 70 trains were running late and seven others cancelled on Thursday morning due to dense fog in parts of north India, a railway official said.....
Opposition Meets EC, Demands Budget After State Polls
Several opposition parties on Thursday approached the Election Commission seeking the Union Budget be deferred after March 8, until the assembly polls got over in five states.....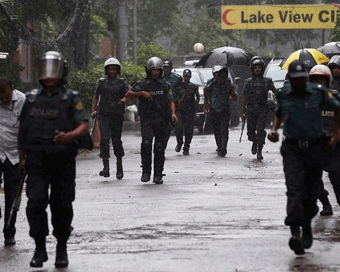 Dhaka Attack Mastermind Killed In Bangladesh
Nurul Islam Marzan, the Neo-JMB leader, one of the key figures behind the Gulshan cafe attack, has been killed in a gunfight with the police in the Bangladesh capital, a senior police officer in Dhaka said on Friday.....
Wrongly Accused, Have Nothing Against Akhilesh: Amar Singh
Caught in the cross-fire of a raging war between Samajwadi Party supremo Mulayam Singh Yadav and his son Akhilesh Yadav, Amar Singh on Friday said he was not against the Chief Minister and was being blamed for no rhyme or reason.....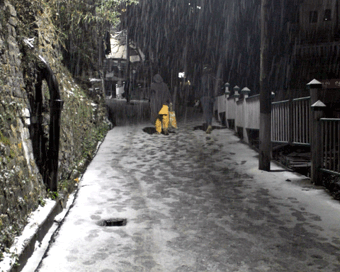 Shimla, Manali Cut Off After Snow, Traffic Hampered
Traffic to tourist destinations Shimla, Manali and Dalhousie were cut off from the rest of Himachal Pradesh on Saturday following heavy snowfall overnight, officials said. ....