Tag: ED
10 Maoists Killed In Chhattisgarh
Ten Maoists are believed to have been killed in a heavy exchange of fire when they attacked a police camp in Narayanpur district of Chhattisgarh.....
PM Justifies Note Ban, But Skips Mentioning Deaths
Speaking on demonetisation in Parliament for the first time, Prime Minister Narendra Modi on Tuesday justified the November 8 move, saying it was made at the right time, but he did not make any comment on the deaths caused by the note ban despite opposition members raising the issue.....
Interim General Secretary Cannot Dismiss Him: Panneerselvam
Brushing aside the charge that he was backed by opposition DMK, former Chief Minister O. Panneerselvam said on Wednesday an interim General Secretary cannot dismiss him from party post. ....
Rahul Hits Back At Modi, Says PM Mocked Uttarakhand Tragedy
Hitting out at the Prime Minister for his "earthquake" remark in Parliament, Congress Vice President Rahul Gandhi on Tuesday said Narendra Modi mocked the tragedy of Uttarakhand and has no answers to the Opposition's questions.....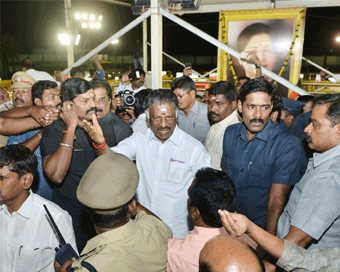 Panneerselvam Revolted Only After Losing CM Post: AIADMK
The revolt by Tamil Nadu former Chief Minister O. Panneerselvam against AIADMK General Secretary V.K. Sasikala is being opportunistic and fuelled by other forces, said a spokesperson of the ruling party on Wednesday.....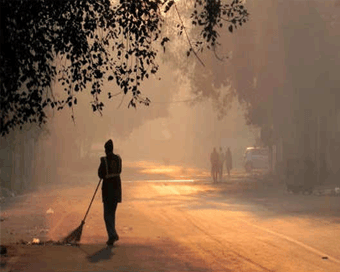 Cold Wednesday Morning In Delhi
It was a cold Wednesday morning in the national capital with the minimum temperature recorded at 9 degrees Celsius, the season's average.....
Akhilesh Has Destroyed UP : PM Modi
Prime Minister Narendra Modi on Wednesday expressed alarm over the law and order situation in Uttar Pradesh and accused the states ruling Samajwadi Party of sheltering criminals.....
700 Maoists Surrendered Since Demonetisation: Modi
Prime Minister Narendra Modi on Tuesday said over 700 Maoists surrendered after the November 8 demonetisation and that it was the biggest such decision taken anywhere in the world.....
SC Sends Gopal Ansal To Jail For One Year
The Supreme Court on Thursday said real estate baron Gopal Ansal will undergo one year in jail in connection with the Uphaar fire tragedy which killed 59 people.....
Remember What Your Mother Called Modi, Shah Tells Rahul
Amid the uproar over Prime Minister Narendra Modi's 'raincoat' barb at his predecessor Manmohan Singh, BJP President Amit Shah on Thursday told Congress Vice President Rahul Gandhi to recall what his mother called Modi in the past. ....