Tag: Donald Trump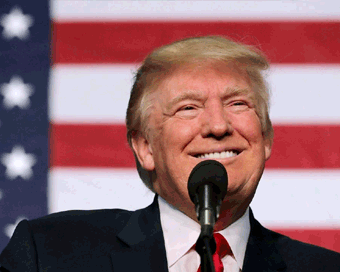 Donald Trump Wishes Happy New Year To All, Including His 'many Enemies'
US President-elect Donald Trump wished a Happy New Year for all American citizens, including his "many enemies" and those who fought and lost the battle against him and now "don't know what to do."....
Over Half Americans Sceptical About Trump's Ability To Handle US Presidential Duties: Poll
As Donald Trump prepares to take oath as US President on January 20, over half of Americans are sceptical about his ability to handle an international crisis, to use military force wisely or to prevent major scandals in his administration, according to a new poll released on Monday.....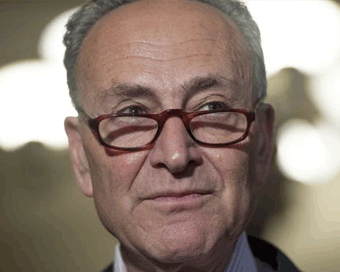 US Can't Afford 'Twitter Presidency': Senate Democrats
Democratic leader in the Senate Chuck Schumer has slammed President-elect Donald Trump for his twitter habit, claiming the US cannot afford "Twitter presidency" on the first day of the 115th session of the Congress.....
Trump's First Press Conference Since Election Victory On January 11
US President-elect Donald Trump has said that he will hold a press conference here on January 11, the first since winning the November 8 election.....
Trump Speaks With UN Head After Criticism Of World Body
After scathing criticism of the UN, US President-elect Donald Trump spoke Wednesday with Antonio Guterres, its new Secretary-General.....
Trump And I Are Opposites: Obama
US President Barack Obama said his successor Donald Trump and he are "opposites in some ways" but admitted that both have a high degree of "confidence" in themselves.....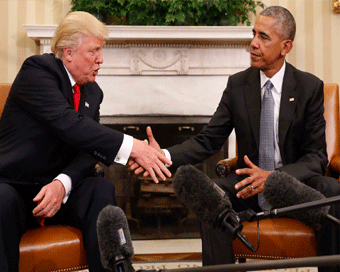 50 Top Obama Officials To Work For Trump Administration
About 50 top officials who have been working in outgoing US President Barack Obama's administration will continue serving in those positions for Donald Trump's incoming government, future White House spokesman Sean Spicer said on Thursday.....
Modi Congratulates Trump, Says Looking Forward To Working With Him
Prime Minister Narendra Modi on Friday congratulated Donald Trump on his becoming the US President and said he looked forward to working with him to further deepen India-US ties.....
I Am So Behind You: Trump To CIA
US President Donald Trump told CIA employees on Saturday at their headquarters in Langley, Virginia, "I am so behind you."....
Modi, Trump Discuss South Asia Security; Will Stand Together To Fight Terror
Prime Minister Narendra Modi and US President Donald Trump discussed the security situation in South and Central Asia during their phone conversation on Tuesday night and resolved that India and US will "stand shoulder to shoulder" to fight global terrorism, the White House said.....