Tag: Covid vaccination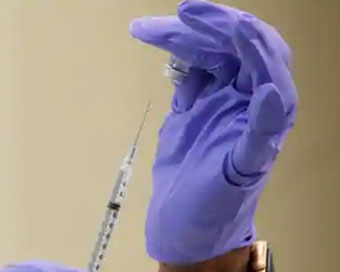 COVID: Govt Releases Detailed Guidelines For Mass Vaccination Drive
From vaccinating 100-200 people during each session per day, to monitoring them for 30 minutes for any adverse event, using Covid Vaccine Intelligence Network to track beneficiaries, the Central government has released a set of detailed guidelines for the mass vaccination drive, which will commence once the vaccines get emergency use approval form the drug regulator. ....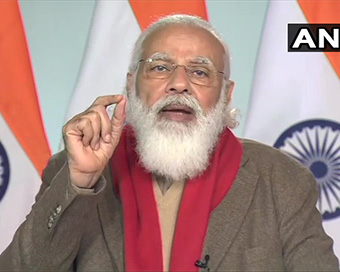 India On Threshold Of Starting World's Largest Vaccination Programme: PM Modi
Prime Minister Narendra Modi on Monday lauded the efforts of the Indian scientists involved in developing the vaccine for Covid-19, and said India is soon going to start the largest vaccination programme in the world. ....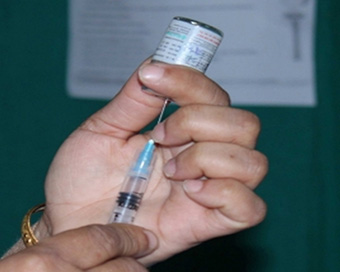 Covid Vaccination Likely To Begin In India By Jan 12
The much-anticipated inoculation programme against Covid-19 in the country is expected to begin by January 12, government sources told IANS. ....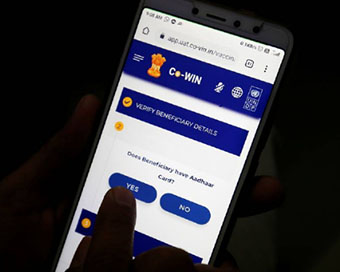 Covid Vaccination: Chaos Reigns As CoWIN Keeps Shutting Down
The excitement for getting vaccinated on Day 1 of the third phase of massive immunization drive turned into a chaos after the CoWIN portal kept shutting down intermitently while processing the inoculation exercise, several hospitals complained while speaking to IANS.....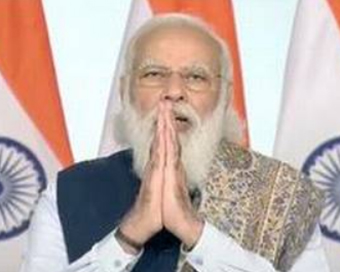 Covid Vaccination: PM Modi Asks For All BJP Members' Help To Get People Inoculated
Prime Minister Narendra Modi on Tuesday gave a clarion call to all the BJP MPs and party workers to help eligible people in receiving Covid-19 vaccines as well as help them to reach vaccination centres. ....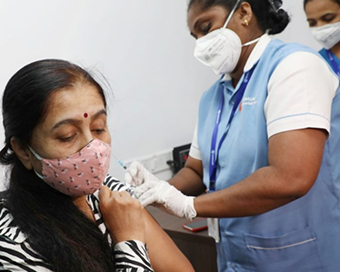 UP Plans To Vaccinate Those In 18-45 Age Group
With an expected surge in Covid cases during the upcoming Holi season, the Yogi Adityanath government in Uttar Pradesh is planning to vaccinate people in the age group of 18-45 years. ....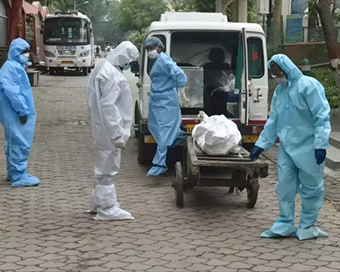 India Reports 89,129 Fresh Covid-19 Cases, 714 Deaths In Last 24 Hours
India recorded 89,129 new coronavirus cases in the last 24 hours, the highest single-day spike since September 2020, taking the total tally to 1,23,92,260 on Saturday. ....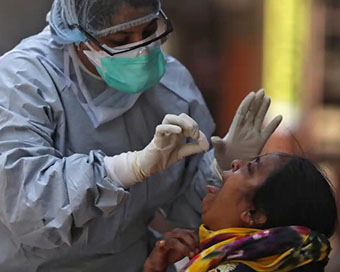 India Reports Record 1,26,789 New Covid Cases, 685 Deaths
India recorded 1,26,789 Covid-19 cases on Thursday, the highest single day surge after the pandemic outbreak last year. With this, India's total tally rose to 1,29,28,574, according to health ministry's data.....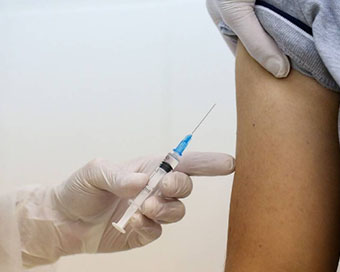 Delhi Begins Training Of Health Workers For Covid Vaccination Drive
The mammoth task of training health care workers for the Covid-19 vaccination drive has begun in the national capital, as the country eyes the rollout of the vaccines after they get accelerated approval from the drug regulator. ....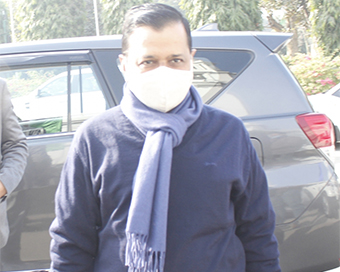 Delhi Govt Fully Prepared For Covid Vaccination: Kejriwal
Delhi Chief Minister Arvind Kejriwal on Thursday said his government is fully prepared to initiate Covid-19 vaccination. The vaccine's first doses may arrive in the national capital any time after getting the Central government's approval. ....