Tag: Chief Minister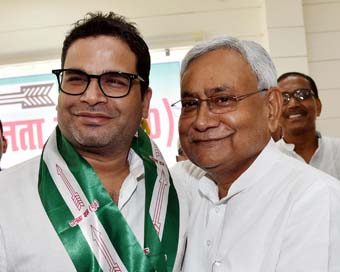 Prashant Kishor, Pawan Varma Expelled From JDU
Days after election strategist Prashant Kishor and senior party leader Pawan Kumar Varma spoke against the party leadership over its stand on the controversial Citizenship Amendment Act (CAA) and the National Register of Citizens (NRC), the Nitish Kumar-led party on Wednesday expelled both the leaders from the party's primary membership. ....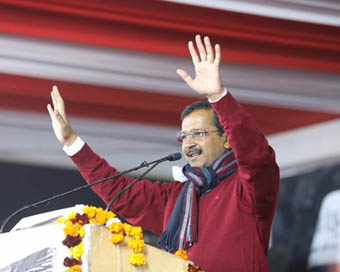 No One In BJP Worthy Enough To Become Delhi CM: Kejriwal
Aam Aadmi Party (AAP) national convenor Arvind Kejriwal on Thursday said no one in the Bharatiya Janata Party (BJP) is worthy enough to become Delhi's chief minister, adding that "people are scared of the prospect of BJP picking its spokesperson Sambit Patra for the post after election".....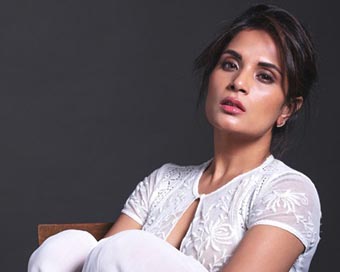 Richa Chadha: More Stories About Women Leadership Need To Be Told
Actress Richa chadha, who will be next seen in the political drama "Madam Chief Minister", urges filmmakers to make more films about women leadership. ....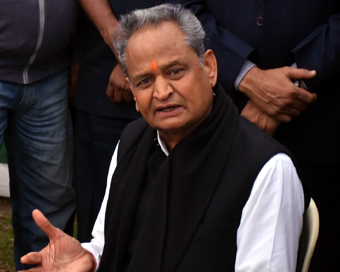 Rajasthan CM Orders Complete Lockdown In State Till March 31
Rajasthan Chief Minister Ashok Gehlot on Saturday ordered complete lockdown in the state in order to prevent the spread of coronavirus.....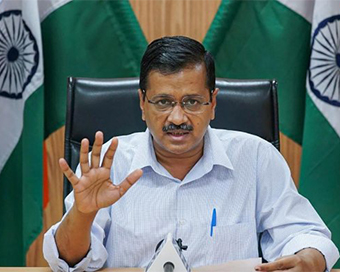 Delhi Distributes Food At Over 800 Locations To 4 Lakh People: Kejriwal
Delhi Chief Minister Arvind Kejriwal on Saturday urged the migrants to stay back in the city during the lockdown and said his government is serving lunch and dinner to over four lakh people at more than 800 locations.....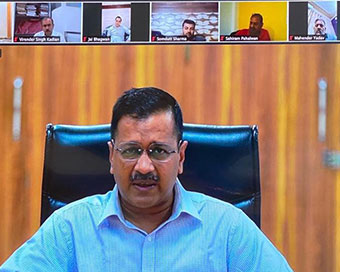 Coronavirus: Kejriwal Holds Video Conference Meeting With AAP MLAs
Delhi Cheif Minister Arvind Kejriwal on Friday held a meeting with all Aam Aadmi Party (AAP) MLAs via video conference to discuss the relief work carried out by them in their respective assemblies amid lockdown due to coronavirus outbreak.....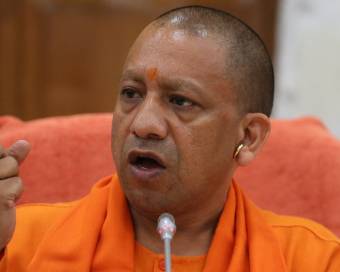 'Patient Pooling' Of Coronavirus Cases In UP
Uttar Pradesh will now start 'patient polling' in the state in order to ensure optimum use of medical facilities for Corona patients.....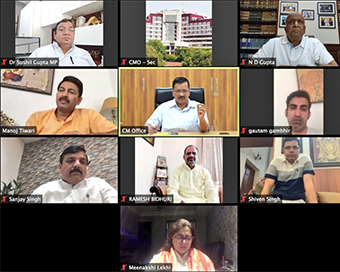 Kejriwal Holds Video-conference With Delhi MPs
Delhi Chief Minister Arvind Kejriwal on Wednesday held videoconference with members of Parliament from the national capital, saying all have to unitedly fight against the coronavirus.....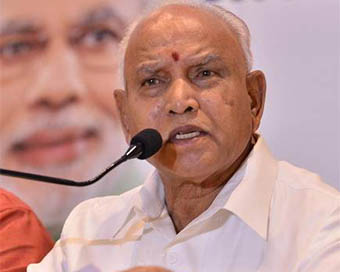 Beware Of Fake News, Warns Yediyurappa
Spreading false news is punishable, do not trust unauthorized news, appealed Karnataka Chief Minister B.S. Yediyurappa on Thursday. ....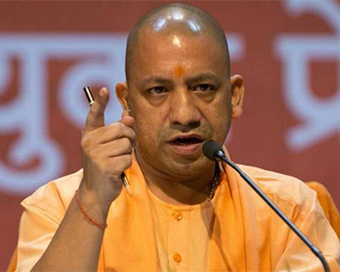 CM Yogi 'furious' As 3rd Kidnapping Victim Found Dead
Uttar Pradesh Chief Minister Yogi Adityanath is said to be infuriated by the increasing number of kidnapping and murder cases in the state. ....