Tag: Champions Trophy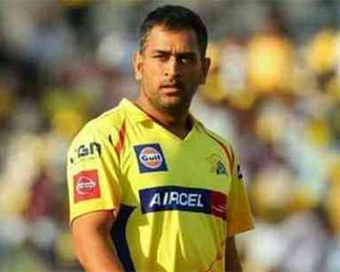 Spot-fixing Can Happen Without Players Knowing: Dhoni
Former India skipper M.S. Dhoni, at the departure press conference for the 2013 Champions Trophy, had said that he would speak on the IPL spot-fixing scandal that rocked that edition of the cash-rich league at the right moment. And that time has come as he has broken his silence in a docudrama aptly titled "Roar of the Lion".....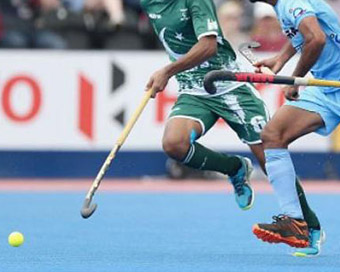 India, Pakistan Declared Joint Winners Of Asian Champions Trophy
Indian and Pakistan were declared as the joint winners of the 5th Men's Hero Asian Champions Trophy Muscat 2018 hockey tournament after the final was abandoned due to bad weather conditions here on Sunday.....
All Eyes On Raina, Nehra In First T20I Vs England
As India switch gears to the shortest format, all eyes will be on the likes of seasoned campaigners Suresh Raina and Ashish Nehra -- making a comeback after almost a year's lay-off -- when the Men-in-Blue take on England in the three-match Twenty20 International (T20I) cricket series, starting with the first game at the Green Park Stadium here on Thursday.....
Pakistan May Not Qualify For 2019 World Cup, Kohli Slips In Ranking
Pakistan is in danger of failing to qualify directly for the 2019 One-Day International (ODI) World Cup in England, according to International Cricket Council's (ICC) latest rankings released on Friday.....
Hockey India Asks For Apology From Pakistan For 2014 CT Incident
Hockey India (HI) on Monday decided not to play any bilateral series against Pakistan unless the latter's federation submits an unconditional apology in writing for the lewd and unprofessional behaviour of its players during the FIH Champions Trophy 2014. ....
India Gears Up For Another Season Of Crickettainment
As the cash-rich Indian Premier League (IPL) completes a decade of scandal and success, the flashy Twenty20 cricket competition this year will, however, miss some of the sheen with a few of the biggest stars missing out either partially or fully due to injuries.....
Harbhajan Among 8 Ambassadors For ICC Champions Trophy
With exactly 50 days to go for the 2017 Champions Trophy, the International Cricket Council (ICC) on Wednesday unveiled India off-spinner Harbhajan Singh as one of the eight champion ambassadors for the tournament to be staged at three iconic venues in England and Wales from June 1 to 18. ....
India To Participate In Champions Trophy
India will take part in the upcoming International Cricket Council (ICC) Champions Trophy following the BCCI's approval on Sunday.....
Video: BCCI Announces Champions Trophy Squad
The Board of Control for Cricket in India (BCCI) on Monday announced a 15-member squad led by Virat Kohli for the ICC Champions Trophy, starting June 1 in England.....
Rohit, Shami Back As Selectors Back Dhoni For Champions Trophy Defence
The fit-again duo of Rohit Sharma and Mohammed Shami was on Monday recalled to the 15-member India squad for next month's ICC Champions Trophy, as the cricket selectors also reposed their faith on talismanic wicketkeeper-batsman Mahendra Singh Dhoni's abilities.....