Tag: Bharatiya Janata Party
Chief Minister Will Be From Punjab: Kejriwal
Delhi Chief Minister Arvind Kejriwal said on Wednesday that the next Chief Minister of Punjab will be from the state itself if the AAP wins the assembly election.....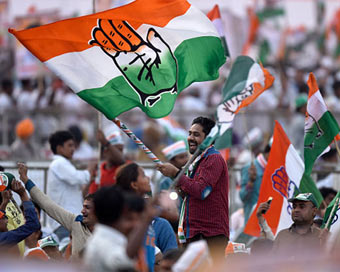 Congress Pips BJP In Chhattisgarh, Rajasthan, MP; TRS Takes Telangana
Delivering a severe blow to the BJP in the Hindi heartland months ahead of the 2019 Lok Sabha elections, the Congress on Tuesday dislodged the saffron party out of power in Chhattisgarh and Rajasthan and was just two seats short of majority in Madhya Pradesh where the two parties were locked in a nail-biting contest throughout the day.....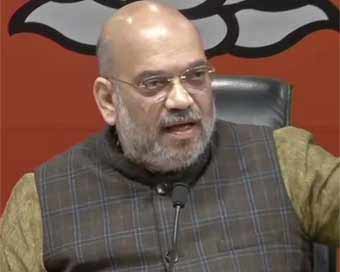 Amit Shah Asks Rahul To Apologize On Rafale Jet Issue
BJP President Amit Shah on Friday demanded that Congress President Rahul Gandhi should apologize to the nation for his "brazen lies" accusing the government and the Prime Minister of corruption in the Rafale jet deal with France and said he should also disclose the source of information for his attacks.....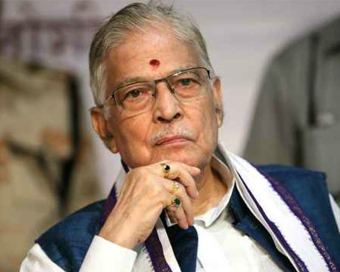 Joshi Among 8 Denied BJP Ticket, Seats Of Maneka, Varun Swapped
Days after denying tickets to party veterans L.K. Advani and Shanta Kumar, the BJP on Tuesday kept out Murli Manohar Joshi from the list of candidates and instead fielded Uttar Pradesh Minister Satyadev Pachauri from Kanpur won by him in 2014.....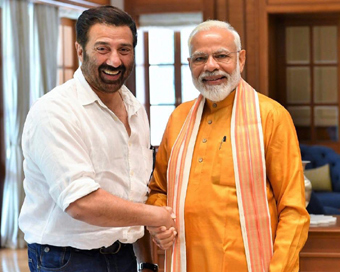 Sunny Deol Has Deep Passion For A Better India: Modi
Actor-turned-politician Sunny Deol, Bharatiya Janata Party (BJP) candidate for the Gurdaspur parliamentary seat, met Prime Minister Narendra Modi here on Sunday.....
Mayawati Slams Modi Over Demonetisation
BSP chief Mayawati on Tuesday targeted Prime Minister Narendra Modi again over demonetisation, saying it continued to cause misery even after the end of the 50-day period.....
EC To Implement SC Ruling On Caste, Religion
The Election Commission of India on Wednesday said that it will implement the Supreme Court ruling that seeking votes in the name of caste, creed, religion, community and language is illegal.....
EC Names 'Dos And Don'ts' For State Polls
Chief Election Commissioner Nasim Zaidi on Wednesday announced a number of new measures for the upcoming assembly elections in five states.....
Candidates To Submit Certificate From Public Agencies: EC
The Election Commission of India on Wednesday said that the candidates will have to submit a 'No Demand Certificate' from agencies providing amenities and government accommodation.....
Defence Personnel To Cast Votes Through Electronic Transmission: EC
The Election Commission on Wednesday said that the defence personnel posted away from their homes can cast their votes through one-way electronic transmission in the upcoming state polls.....