Tag: BJP MP
EC Censures Sakshi Maharaj For Population Boom Remarks
The Election Commission on Thursday censured BJP MP Sachchidanand Hari Sakshi, better known as Sakshi Maharaj, for his controversial statements in which he blamed 'Muslims' for India's population boom.....
After Rape Threat, Student Withdraws From Anti-ABVP Campaign
Threatened with rape and murder, Delhi University student Gurmehar Kaur on Tuesday announced she was withdrawing from the campaign against the RSS-affiliated student group.....
Modi Is Man From Nostradamus' Prediction, Says BJP MP
BJP's Lok Sabha member Kirit Somaiya on Monday said Prime Minister Narendra Modi is the man from French soothsayer Nostradamus' prophecy, who will take India to new heights.....
Allow Us To Build Ram Temple, Swamy Tells Muslims
BJP MP Subramanian Swamy on Sunday urged Muslims to hand over their part of the land in Ayodhya to help the construction of a grand Ram temple there.....
I, Not Advani, Incited Mob To Raze Babri Mosque: Ex-BJP MP
Former BJP MP Ram Vilas Vedanti on Friday said it was he and not former Deputy Prime Minister L.K. Advani who egged a frenzied mob to raze the Babri Masjid in 1992.....
Kirron Kher On Defensive Over Advice To Gang Rape Victim
Bollywood actress and Chandigarh's BJP MP Kirron Kher was on the defensive on Thursday after she stirred a controversy by giving unsolicited advice to a young woman who was gang raped earlier this month here by an auto-rickshaw driver and his two accomplices. ....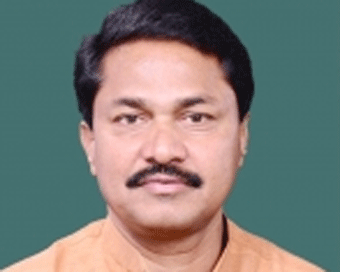 Maharashtra MP Nana Patole Quits Lok Sabha
Dissident BJP Maharashtra leader Nana Patole, who has been publicly attacking Prime Minister Narendra Modi, announced on Friday that he had resigned from the Lok Sabha and quit the party too.....
Shatrughan Sinha Joins Yashwant Sinha's MP Protest
BJP MP Shatrughan Sinha on Sunday joined disgruntled party leader Yashwant Sinha's sit-in in Narsinghpur.....
Modi, Shah Lead BJP MPs Fast Against Parliament Disruption
Prime Minister Narendra Modi and BJP President Amit Shah along with BJP MPs fasted on Thursday across the country to protest against the washout of the second half of Parliament's Budget session for which the BJP blamed on the Congress.....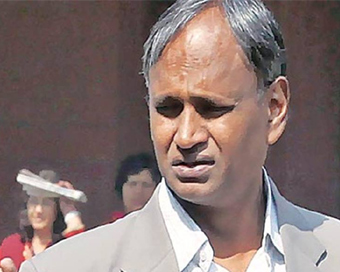 Will Quit BJP If Denied Ticket: Udit Raj
BJP MP from North West Delhi Udit Raj on Tuesday announced that he will resign from the party if he is not fielded as a candidate in the Lok Sabha elections.....
Samay
Tweets by @sahara_samay