Tag: Automobile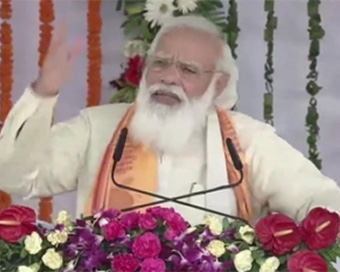 India Committed To Provide Global Standards Of Safety And Quality To Citizens: PM Modi
Launching the national vehicle scrappage policy, Prime Minister Narendra Modi on Friday said that the BJP government was committed to provide the people with global standards of safety and quality. The PM was virtually participating in the Investors Summit where seven pacts were inked between the government and industrial stakeholders regarding scrapping of vehicles. ....
Auto Expo: Kia Motors Debuts In India To Launch Vehicle In 2019
Automobile manufacturer Kia Motors India on Wednesday made its India debut and unveiled future car offerings at the pre-open event of the 14th Auto Expo in Greater Noida.....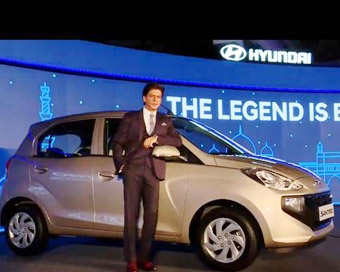 Hyundai Motor India Launches All New Santro
Automobile major Hyundai Motor India (HMIL) on Tuesday launched 'the all new Santro' with an introductory price starting at Rs 3.89 lakh.....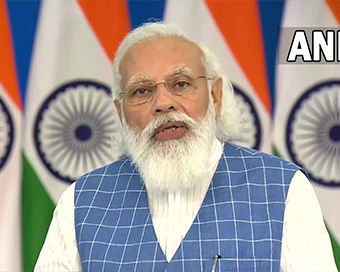 PM Modi Launches Vehicle Scrappage Policy, Urges Youth, Start-ups To Join
Prime Minister Narendra Modi on Friday virtually addressed the Investor Summit in Gujarat, launching the National Automobile Scrappage Policy on the occasion. The scrappage policy, he said, is a "significant milestone" towards Aatmanirbhar Bharat. ....
Small Auto Firms Log Volume Growth, Majors See Sales Dip
Small automobile companies logged volume growth as compared to major players in the industry whose sales dipped as seen from the sales numbers announced by companies.....
Tata Motors Launches Hybrid, Electric Buses
Automobile major Tata Motors on Wednesday launched a range of hybrid and electric buses -- Starbus Electric 9m, Starbus Electric 12m and Starbus Hybrid 12m -- at its Pune facility. ....
Tata Motors Launches New Sub-brand TAMO
Automobile major Tata Motors on Thursday launched its new sub-brand -- TAMO -- under a new passenger vehicle (PV) strategy.....
Rolls-Royce Reports Biggest Loss In Its History
British luxury carmakers Rolls-Royce on Tuesday reported a record loss of 4.6 billion pounds ($5.7 billion), the biggest in the company's history. ....
Hyundai Motor Logs 6 Per Cent Sales Growth
India's second largest car maker Hyundai Motor India Ltd on Wednesday said it sold 52,734 units last month, logging a 6 per cent volume growth.....
Beijing To Expand Funding For Reducing Air Pollution
Beijing will expand funding to reduce air pollution in 2017, including phasing out thousands of automobiles and replacing coal furnaces in hundreds of villages, media report said on Saturday. ....