Tag: Anushka Sharma
B-Town Wishes Happy New Year
Make 2017 count: B-Town wishes New Year to friends, fans....
Anushka, Virat Kohli Hold Second, Star-studded Reception In Mumbai
After hosting their first reception in Delhi, high-profile couple Virat Kohli and Anushka Sharma hosted their second reception attended by stars from both the sporting world and the film world here on Tuesday.....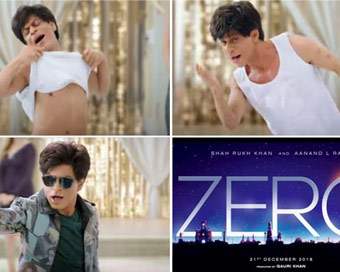 'Zero' Is Shah Rukh's Career Best
When this achingly irreverent ode to misfits was over, I thought, how wonderful that "Zero" is dedicated to Sridevi. No more befitting homage could be paid to an entertainer who brought us smiles all through her career.....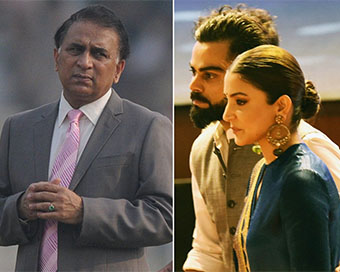 'Distasteful': Anushka Sharma Lashes Out At Sunil Gavaskar's Comment On Virat Kohli During IPL 2020 Commentary
Actress Anushka Sharma on Friday hit back at legendary cricketer Sunil Gavaskar for his comment against her husband, cricketer Virat Kohli, during the Thursday IPL match between Royal Challengers Bangalore (RCB), which Kohli captains, and Kings XI Punjab (KXIP).....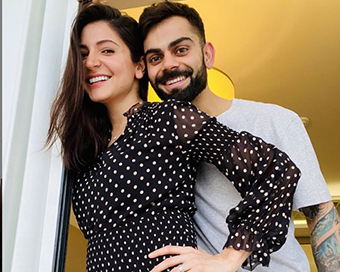 Anushka, Virat Set To Welcome First Child In January 2021
Actress Anushka Sharma and her husband, Indian cricket captain Virat Kohli, are set to be parents for the first time. The couple confirmed on Thursday that they will welcome their first born in January 2021.....
Daboo Ratnani's Calendar Is Hot, Hot...too Hot
Topless Alia and Disha, abundance of skin show by Sunny, Shraddha, Vidya, Priyanka...what else can you ask for.....
Love Birds Virat Kohli And Anushka Moving In Together?
Are Virat Kohli and Anushka Sharma moving in together in their Worli flat?....
Phillauri Trailer: You Will Fall In Love With Anushka, The Friendly Ghost
Actress Anushka Sharma released the first trailer of her home production "Phillauri", which is scheduled for release on March 24.....
"you Make Everyday" Virat Tells Anushka
Virat Kohli professes love for Anushka a day after V-Day....
'Dum Dum' Song From Phillauri Will Make You Remember Your First Love
Dum Dum udti hai dua, sou pankh laga tere naam k....mera dil phakira ho gaya, chal diya wo tere dham pe.... the first song 'Dum Dum' from Anushka Sharma and Diljit Dosanjh's 'Phillauri' will make you remember your first love.....