Tag: Air India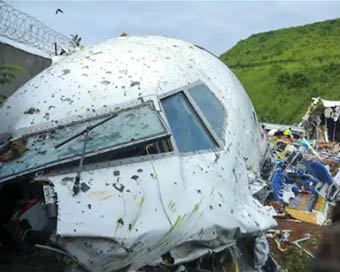 Kozhikode Crash: Black Box Of Air India Express Flight Recovered
A team of the Directorate General of Civil Aviation (DGCA) investigating the crash of Air India Express aircraft at the Kozhikode airport recovered its black box on Saturday, officials said.....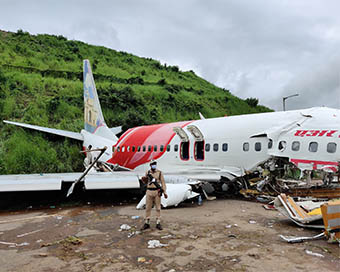 Aviation Ministry, DGCA Were Forewarned In 2011 About Dangers In Kozhikode Runway
Precious lives have been lost in the Air India Express runway mishap on Friday evening, but the Ministry of Civil Aviation, the Director General of Civil Aviation (DGCA) and the Airports Authority of India (AAI) had been alerted about the dangers associated with the runway of the Kozhikode airport as far back as in 2011. ....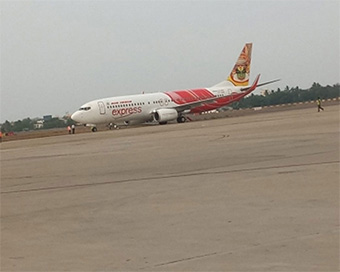 Air India Express Flight Makes Emergency Landing At Kozhikode Airport
An Air India Express flight with 17 passengers and crew, which on Friday morning had left for Kuwait from the Kozhikode international airport, made an emergency landing after it was airborne for 30 minutes. ....
Air India Offers Again Seats At Same Fare As Rajdhani Express
National carrier Air India on Thursday announced a "Special Fares" scheme under which passengers can book tickets at a price equivalent to second class seats in the Rajdhani Express.....
Air India's Balance Sheet Needs To Be Restructured: Minister
National passenger carrier Air Indias balance sheet needs to be restructured as part of its financial transformation, Minister of State for Civil Aviation Jayant Sinha said on Thursday.....
High Potential For Air Travel Growth In India During 2017: Boeing
Global aerospace major Boeing on Wednesday said that it saw a high potential for air travel growth in India during 2017.....
Air India Flight Grounded In London After Bird Hit
National carrier Air India on Thursday said its Ahmedabad-London-Newark flight was grounded in London after a bird hit the aircraft.....
Shiv Sena MPs Meet Speaker Over Flying Ban On Party's LS Member
Shiv Sena MPs on Thursday met Lok Sabha Speaker Sumitra Mahajan over the ban on party's Member of Parliament Ravindra Gaikwad, imposed by airlines since his brawl with an Air India official last week. ....
New Alliance Air Flight Connects Vizag, Vijayawada, Tirupati
Alliance Air, the wholly owned subsidiary of Air India, announced new flight operations from Saturday connecting the three important cities in Andhra Pradesh - Vizag, Vijayawada and Tirupati.....
Air India Proposes Hefty Fines For Unruly Passengers
National passenger carrier Air India has formulated new guidelines to deal with unruly passengers with hefty fines up to Rs 15 lakh proposed.....