Tag: Air India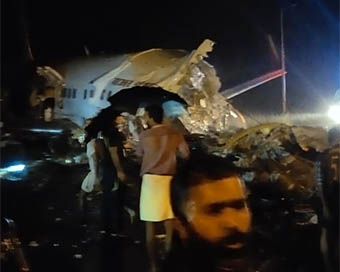 Air India Express Flight Skids Off Kozhikode Airport, Splits In Two Pieces
An Air India Express flight arriving from Dubai skidded off the runway on Friday night and following the impact the aircraft middle portion was wide open. ....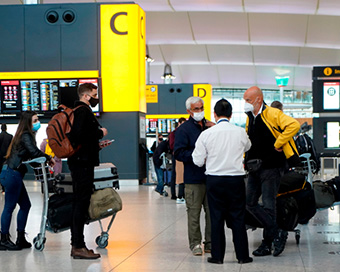 UK To Imposes Travel Restrictions On Passengers Coming From India
The UK will impose travel restrictions on air passengers coming from India due to the fast-spreading coronavirus variant in the South Asian country, reports said on Monday. ....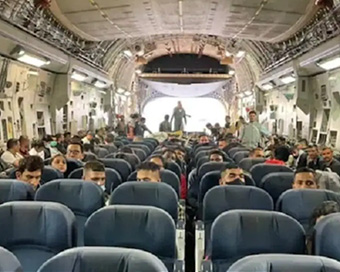 Indian Evacuation From Kabul On Verge Of Completion, 2 More Flights Today
With Modi's government's mission Kabul entering its end phase with two more evacuation flights landing from Afghanistan today, the Ministry of External Affairs and National Security set-up have achieved what looked to be impossible on August 15, the day the Taliban captured Kabul. Two more evacuation flights are expected to land from Kabul on Monday with the total number of Indians evacuated from Afghanistan in the excess of 700. Already, six flights, a mixture of Indian Air Force and Air India, have completed their missions with the evacu....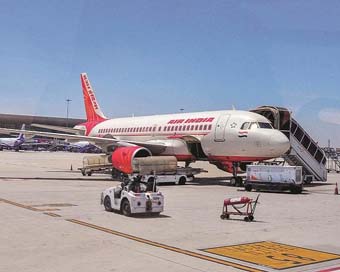 Air India Jumbo Plane Ready To Evacuate Indians From China
Air India has kept a 423-seater jumbo plane ready in Mumbai to evacuate Indian citizens stuck in China's Wuhan city due to the coronavirus outbreak. ....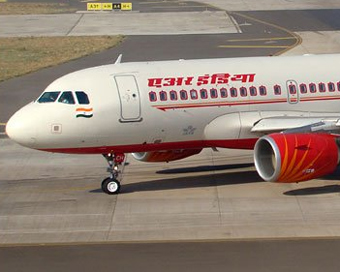 Air India Flight With 326 Indians From London Reaches Delhi
As many 326 Indians stranded in London, reached Delhi in the early hours of Monday on-board a special Air India ferry flight under the 'Vande Bharat' evacuation mission.....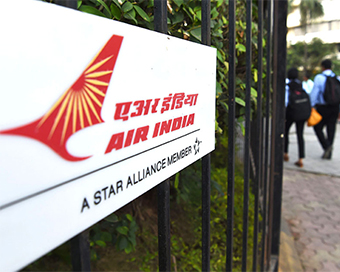 Air India HQ Shut As Employee Tests Corona Positive
National carrier Air India on Tuesday shut its national capital-based headquarters, Airlines House, after an employee was tested Covid-19 positive. Accordingly, the building will be shut for two days for sanitisation work.....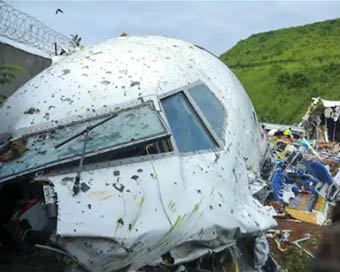 Kozhikode Crash: Black Box Of Air India Express Flight Recovered
A team of the Directorate General of Civil Aviation (DGCA) investigating the crash of Air India Express aircraft at the Kozhikode airport recovered its black box on Saturday, officials said.....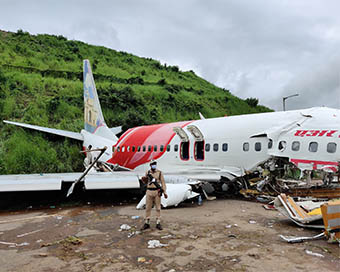 Aviation Ministry, DGCA Were Forewarned In 2011 About Dangers In Kozhikode Runway
Precious lives have been lost in the Air India Express runway mishap on Friday evening, but the Ministry of Civil Aviation, the Director General of Civil Aviation (DGCA) and the Airports Authority of India (AAI) had been alerted about the dangers associated with the runway of the Kozhikode airport as far back as in 2011. ....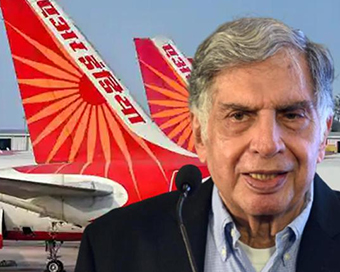 Air India Back With The Tatas After Seven Decades
Life has come a full circle for the Tatas with the government declaring the corporate conglomerate the winning bidder to take over national carrier Air India. ....
Air India Offers Again Seats At Same Fare As Rajdhani Express
National carrier Air India on Thursday announced a "Special Fares" scheme under which passengers can book tickets at a price equivalent to second class seats in the Rajdhani Express.....