Tag: Air India Express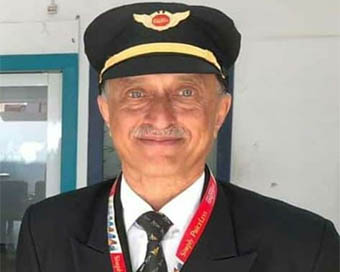 Pilot Of Crashed Air India Express Flight Earlier Flew MiG-21s In IAF
Captain Deepak V. Sathe, who was among those killed when the Air India Express plane he was piloting crashed in Kerala's Kozhikode on Friday, was a former Indian Air Force officer, who flew the MiG-21 fighter aircraft with 17 Squadron (Golden Arrows) in Ambala. ....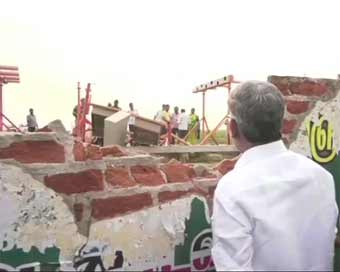 Air India Diverts Flight To Mumbai After Freak Accident In TN
Passengers onboard an Air India Express flight from Tiruchirappalli in Tamil Nadu to Dubai escaped a major accident after the wheels of the plane hit the airport outer wall while taking off early on Friday, officials said.....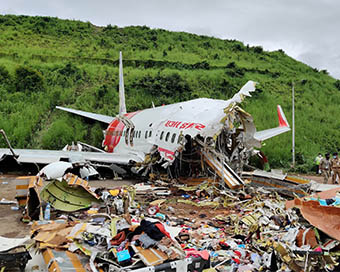 Air India Express Plane Landed Deep In Touchdown Zone, Inclement Weather Blamed
Heavy rains, along with low visibility, are being cited by aviation industry experts as the key reasons that caused the horrific plane tragedy at Kerala's Kozhikode airport on Friday.....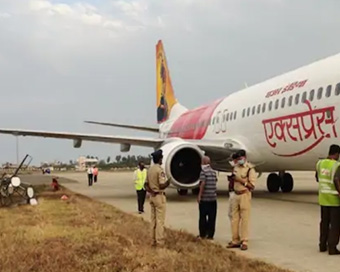 Air India Express Flight Hits Electric Pole At Vijayawada Airport
An Air India Express flight from Doha to Vijayawada knocked down a high mast lighting pole while taxing on the runway due to a wrong turn on Saturday evening, leading to a 'minor' damage to the wing. ....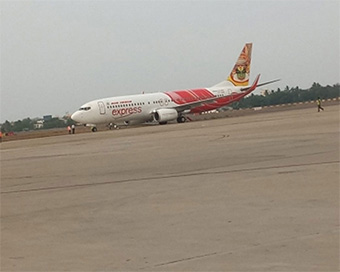 Air India Express Flight Makes Emergency Landing At Kozhikode Airport
An Air India Express flight with 17 passengers and crew, which on Friday morning had left for Kuwait from the Kozhikode international airport, made an emergency landing after it was airborne for 30 minutes. ....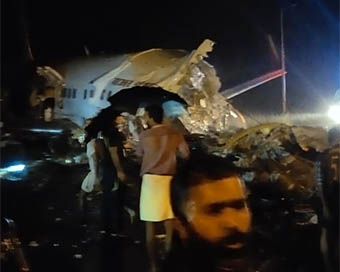 Air India Express Flight Skids Off Kozhikode Airport, Splits In Two Pieces
An Air India Express flight arriving from Dubai skidded off the runway on Friday night and following the impact the aircraft middle portion was wide open. ....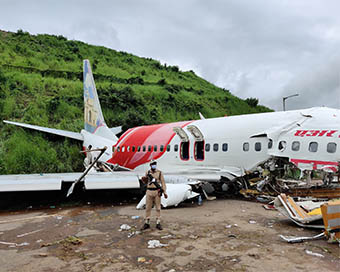 Aviation Ministry, DGCA Were Forewarned In 2011 About Dangers In Kozhikode Runway
Precious lives have been lost in the Air India Express runway mishap on Friday evening, but the Ministry of Civil Aviation, the Director General of Civil Aviation (DGCA) and the Airports Authority of India (AAI) had been alerted about the dangers associated with the runway of the Kozhikode airport as far back as in 2011. ....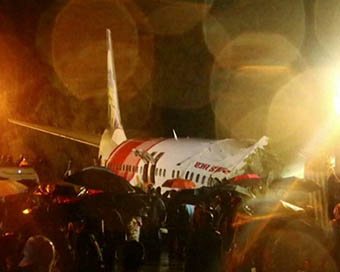 Airline Adequately Insured, Compensation Will Be Paid: Air India Express
Air India Express on Saturday said it is adequately insured and would pay the compensation in accordance with applicable law at appropriate time after its Dubai-Kozhikode flight crashed at Kozhikode airport a day ago. ....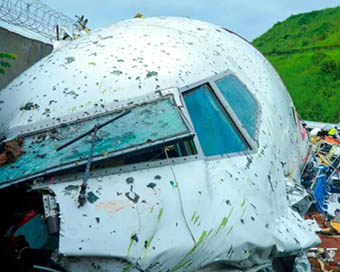 Air India Express Crash: Agency Hired To Recover Passengers' Baggage
Air India, and its subsidiary Air India Express, have engaged the services of a baggage recovery agency to recover the belongings of the passengers of the crashed Dubai-Kozhikode flight. ....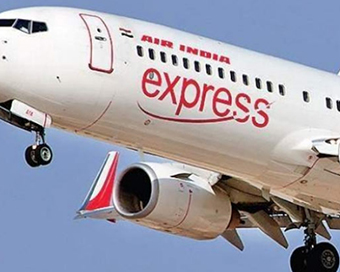 Air India Express To Get $50 Million Insurance Claim
The Air India Express plane that crashed at Kozhikode airport on Friday evening was owned by the airline and was not a leased one, said an airline official. ....
Showing 1 to 10 of 10 (1 Pages)