Tag: world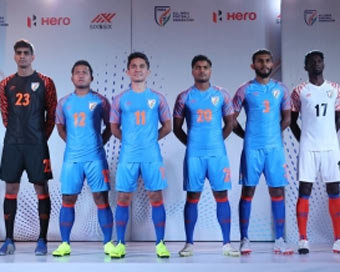 India Hold Qatar To Famous 0-0 Draw In WC Qualifier
Gurpreet Singh Sandhu played the match of his life under the bar as India held Asian champions Qatar to a famous 0-0 draw to earn their first point in a Group E second round World Cup qualifying match here on Tuesday.....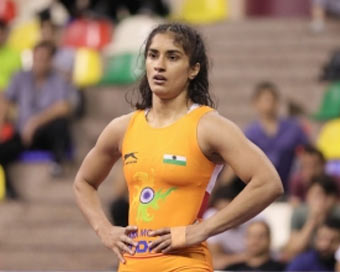 World Championship: Vinesh Phogat Starts With Crushing Win
Asian Games gold medallist Vinesh Phogat made a brilliant start to her campaign at the World Wrestling Championship as she defeated reigning Olympic medalist Sofia Mattsson 12-0 in the opening round of the women's 53kg category on Tuesday. ....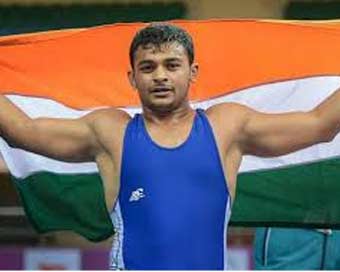 Deepak Goes To No.1 In Rankings, Vinesh At Second Spot
India's rising star Deepak Punia, who recently won the silver medal in the World Championships, on Friday attained the numero uno spot in the world rankings in the 86-kg freestyle men's wrestling category.....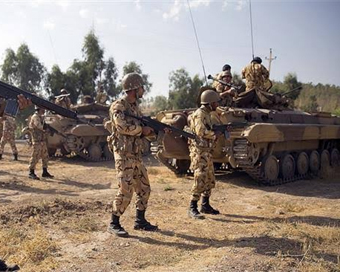 Iran Will Target US, Allies If Attacked
Iranian forces will not only target US but also its allies in case of aggression against Iran by Washington, Iran's Armed Forces spokesman has said.....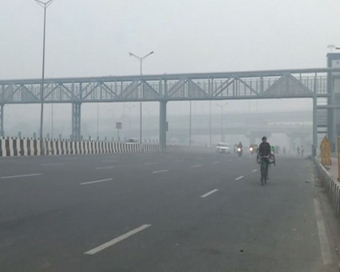 Delhi: Most Polluted City In The World
Delhi has earned the dubious distinction of becoming the most polluted major city in the world with an air quality index (AQI) of 527 on Friday, as per data by Air Visual on the World AQI rankings.....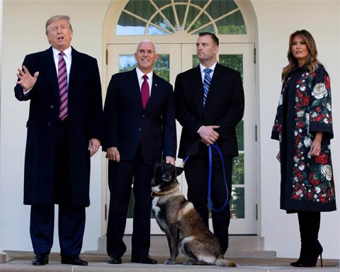 Trump Decorates Military Dog Wounded In Al-Baghdadi Operation
President Donald Trump on Monday made a surprise appearance before the press at the White House to pose for photos with Conan, the military dog that was wounded in the operation that resulted in the death of Islamic State leader Abu Bakr al-Baghdadi, and he decorated her for her "great job."....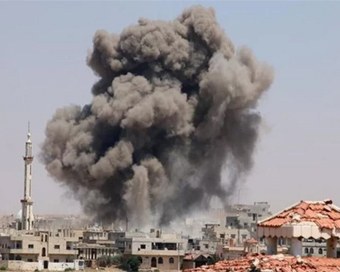 Iran Hits US Airbase In Iraq In Response To Soleimani's Death
Irans Islamic Revolution Guards Corps (IRGC) said on Wednesday that it launched a missile attack on the US airbase of Ain al-Asad in Iraq in retaliation against the death of Major General Qasem Soleimani, who was killed in an American drone attack on January 3.....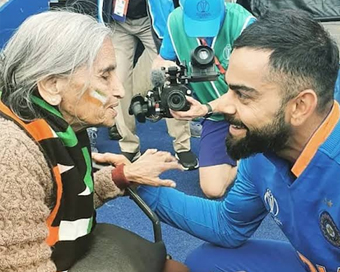 Team India's World Cup Superfan Charulata Patel Passes Away
Team India's Superfan Charulata Patel, who grabbed eyeballs during the 2019 World Cup in England and Wales, has passed away. She was 87.....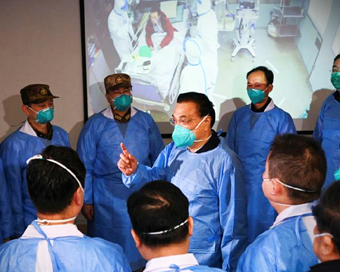 Pakistanis Return From China As Air Operations Resumes
Pakistanis stranded in China started arriving in Islamabad on Monday as the Imran Khan-led government resumed flight operations to the Asian giant where the deadly coronavirus outbreak has killed 361 people.....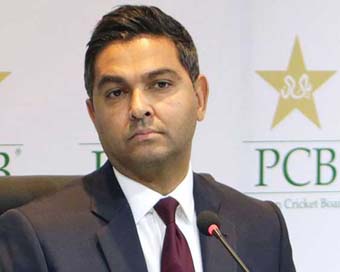 Pakistan Threatens Boycotting T20 World Cup If India Don't Come For Asia Cup
PCB chief executive Wasim Khan has dismissed reports that Pakistan has given up its hosting rights of the T20 Asia Cup. In fact he has bartered that if the Men in Blue would not turn up for the Asia Cup, then Pakistan would also boycott the 2021 T20 World Cup slated to be played in India.....