Tag: veteran actor
Top Controversies Of OM Puri You Did Not Know
Veteran actor Om Puri has tamed accolades and criticism with same elan and verve, here are his top controversies....
Shashi Kapoor Wrapped In Tricolour For Last Rites
Veteran actor-filmmaker Shashi Kapoor, who passed away on Monday at the age of 79, was wrapped in the tricolour for his last rites at the Santacruz Hindu Crematorium on Tuesday.....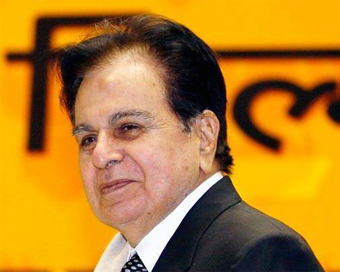 Dilip Kumar Hospitalised Due To Chest Infection
Veteran actor Dilip Kumar, 95, was on Wednesday admitted to a hospital here due to chest infection, but he is recuperating, said a family friend.....
Don't Like Jokes On The Handicapped: Actor Satish Kaushik
Veteran actor-filmmaker Satish Kaushik has been tickling the funny bone of audiences since the 1980s. He is in favour of making more sitcoms and comedy shows in India but is not an admirer of comedy that involves poking fun at someone's disabilities or physical features.....
No One Has Insulted A PM More Than Rahul Gandhi: Anupam Kher
After Congress Vice President Rahul Gandhi's attack on Prime Minister Narendra Modi for his 'raincoat' barb on former Prime Minister Manmohan Singh, veteran actor Anupam Kher reminded him of how he insulted Singh.....
Anupam Kher To Be Honoured With Kala Ratan Award
Veteran actor Anupam Kher will be feted with a Kala Ratan Award by the Vice President of India Mohammad Hamid Ansari.....
Prabhudheva, Tamannah Bhatia Starrer Gets International Filmography
Producers Vashu Bhagnani and Deepshika Deshmukh have roped in international filmographer Corey Geryak for their upcoming untitled venture stars veteran actor-choreographer Prabhudheva and actress Tamannaah Bhatia.....
Never Had Dreams That Didn't Come True: Morgan Freeman
Veteran actor Morgan Freeman says all his dreams have turned out to be a reality.....
Rishi Kapoor Asks Kapil, Sunil To Be Together Again
Veteran actor Rishi Kapoor has asked comedians-actors Kapil Sharma and Sunil Grover to work together again.....
Shashi Kapoor's Heroines Remember 'the Gentleman'
From Sharmila Tagore and Asha Parekh to Hema Malini, Zeenat Aman, Mumtaz, Shabana Azmi and of course Raakhee Gulzar with whom Shashi Kapoor did the maximum number of films, the demise of the veteran actor has left his heroines shattered. ....
Showing 1 to 10 of 10 (1 Pages)