Tag: vaccination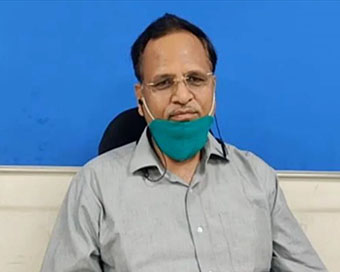 Delhi: Coronavirus Vaccine Will Be Administered Within 3-4 Weeks Of Availability, Says Satyendar Jain
The Delhi government on Saturday said it has infrastructure to undertake coronavirus vaccination among all city residents within three-four weeks, adding that it was only waiting for the vaccine to be made available. ....
India Will Start Vaccination Only After Expert Nod: PM Modi
Addressing an all-party meeting on Covid vaccines delivery and distribution, Prime Minister Narendra Modi said that state governments' advise will be sought on the matter as to who all will get the inoculation first, and urged political leaders to write in their suggestions.....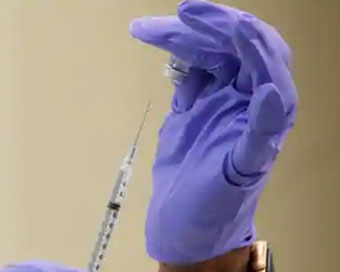 COVID: Govt Releases Detailed Guidelines For Mass Vaccination Drive
From vaccinating 100-200 people during each session per day, to monitoring them for 30 minutes for any adverse event, using Covid Vaccine Intelligence Network to track beneficiaries, the Central government has released a set of detailed guidelines for the mass vaccination drive, which will commence once the vaccines get emergency use approval form the drug regulator. ....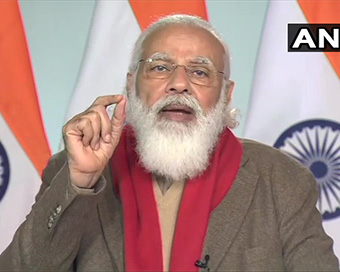 India On Threshold Of Starting World's Largest Vaccination Programme: PM Modi
Prime Minister Narendra Modi on Monday lauded the efforts of the Indian scientists involved in developing the vaccine for Covid-19, and said India is soon going to start the largest vaccination programme in the world. ....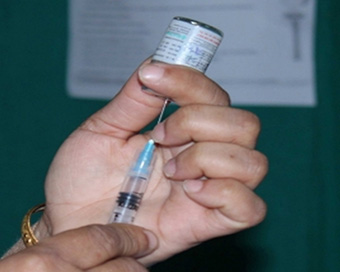 Covid Vaccination Likely To Begin In India By Jan 12
The much-anticipated inoculation programme against Covid-19 in the country is expected to begin by January 12, government sources told IANS. ....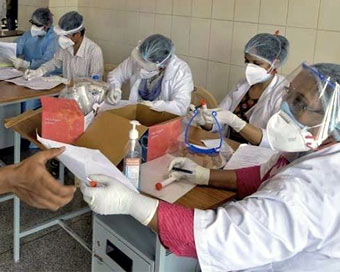 COVID: India Continues Its Streak Of Low Daily New Cases
With 15,968 new coronavirus infections reported in the last 24 hours, India continued its streak of low cases, with overall tally mounting to 1,04,95,147, officials said on Wednesday. ....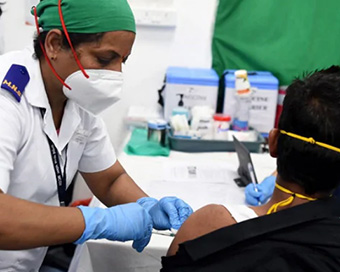 After 2-day Halt, Vaccination Drive To Resume In Maharashtra From Today
After a two-day break, the Covid-19 vaccination drive will resume for four days all over Maharashtra starting Tuesday, officials said here on Monday. ....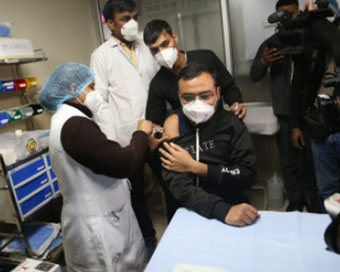 India Fastest In World To Reach One Million Vaccination Mark
India is the fastest country to reach the one million vaccination mark, the government said on Thursday, while also commending 11 states and Union Territories for the speed of their coverage. ....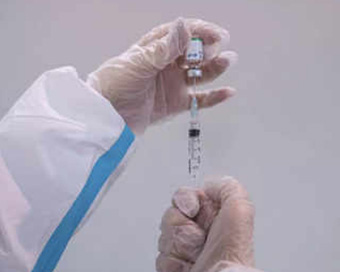 NITI Aayog Propose Covid Vaccine Price Between Rs 300-500
The NITI Aayog has promulgated a price range of Rs 300-500 for two Covid vaccines that would be available for the priority group at private facilities in the third phase of vaccination set to begin from March 1, sources privy to the development told IANS, adding that the Bharat Biotech's Covaxin would cost a bit higher. ....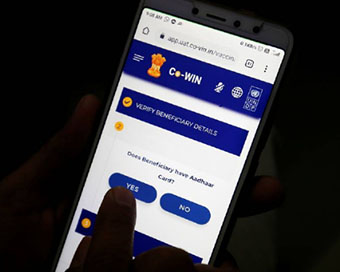 Covid Vaccination: Chaos Reigns As CoWIN Keeps Shutting Down
The excitement for getting vaccinated on Day 1 of the third phase of massive immunization drive turned into a chaos after the CoWIN portal kept shutting down intermitently while processing the inoculation exercise, several hospitals complained while speaking to IANS.....