Tag: vaccinated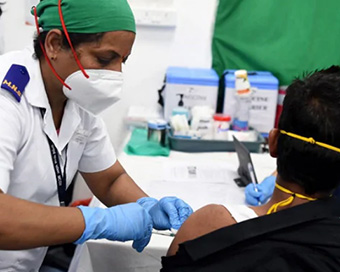 After 2-day Halt, Vaccination Drive To Resume In Maharashtra From Today
After a two-day break, the Covid-19 vaccination drive will resume for four days all over Maharashtra starting Tuesday, officials said here on Monday. ....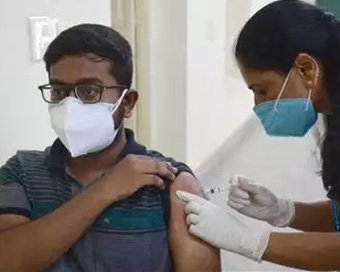 India's Covid Vaccination Coverage Crosses 34 Crore Mark
India's cumulative vaccination coverage crossed the 34 crore on Friday, including 43,99,298 vaccine doses administered in the last 24 hours, Ministry of Health and Family Welfare (MoHFW) said on Saturday. ....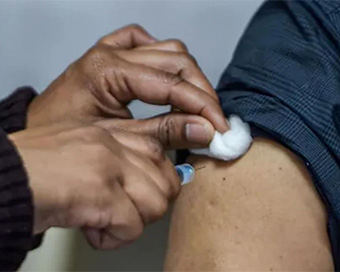 Over 91 Lakh People Vaccinated Till Now: Health Ministry
More than 91 lakh people have received the coronavirus vaccine till now, the Ministry of Health and Family Welfare said on Wednesday. ....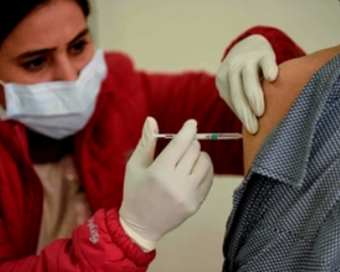 People Above 45 Yrs To Be Vaccinated From April 1: Govt
The Union Cabinet on Tuesday allowed the administration of coronavirus vaccine to people above 45 years of age from April 1, irrespective of comorbidities. ....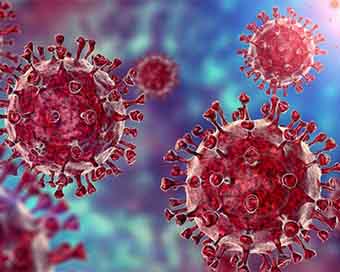 Rajasthan: Vaccinated & Covid-recovered Woman Tests Positive For Delta+
In the first case of Delta positive in Rajasthan, a 65-year-old woman, who recovered from Covid-19 in May and had undergone both doses of vaccination, has tested positive with the variant. ....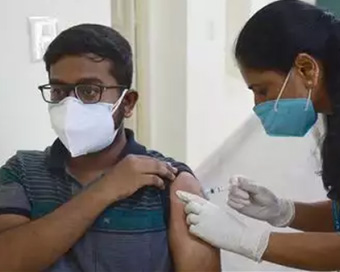 UP Students Going Abroad For Studies To Be Vaccinated In School Camps
The Yogi Adityanath government in Uttar Pradesh has decided that students planning to study abroad will get vaccinated in school campuses. ....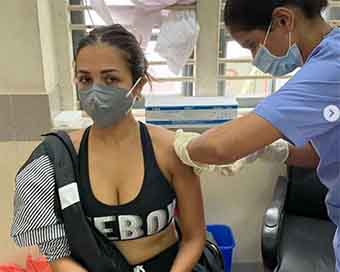 Malaika Arora Is 'fully Vaccinated' Against Covid-19
Malaika Arora announced on Instagram that she has received the second vaccine shot against Covid-19. ....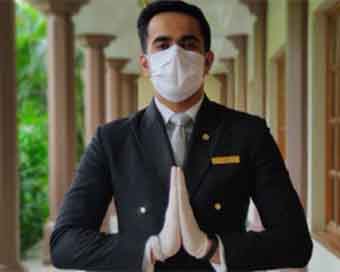 The Oberoi Group Successfully Vaccinates All Its Team Members
The second wave of Covid-19 hit India hard. Perhaps there wasn't a single family that was not affected -- almost everyone was, in some way or the other. The hospitality industry being one of the most affected can only begin to recover once people feel safe. To that end The Oberoi Group undertook a vaccination drive and successfully vaccinated all eligible team members at the Group, including Oberoi Hotels & Resorts, Trident Hotels and Oberoi Flight Services. ....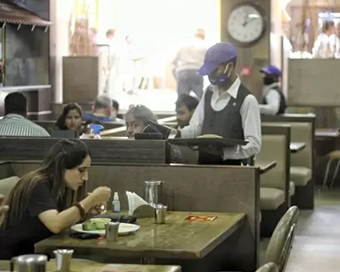 These Restaurants Offer Discounts If Diners Are Vaccinated
Many restaurants across India are now open and serving with safety measures in place. From hygiene certifications to vaccinated staff, restaurants are doing everything they can to make the diners feel safe. In addition to these safety measures, restaurants are also offering great discounts to diners who got their jabs. ....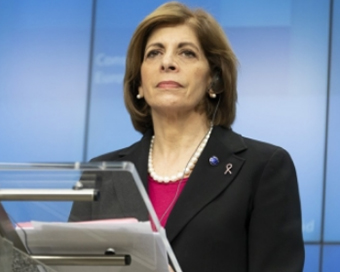 EU's Health Commissioner Warns Of 'twindemic' Of Covid, Seasonal Flu
As winter comes, the circulation of viruses that cause Covid-19 and seasonal influenza could possibly trigger a "twindemic", the European Commissioner for Health and Food Safety Stella Kyriakides warned on Friday. ....