Tag: tumour
Delhi Hospital Successfully Removes 11.5 Kg Adrenal Tumour
Doctors here successfully removed a giant 11.5 kg adrenal tumour in a 55-year-old man, who had a body mass index (BMI) of 48 -- considered extremely obese -- and went for a weight-loss surgery.....
Childhood Brain Tumour Survivor's High Body Fat Ups Stroke Risk
Survivors of childhood brain tumours have more body fat, increasing their risk of stroke, heart disease, type 2 diabetes and early death, research has shown.....
Woman With Rare Tumour In Heart Saved Through Surgery
In one of the rarest medical cases, a 48-year-old woman with a tumour in her heart that cut down its functioning to just 25 per cent got a new lease of life through surgical intervention at a city hospital, medical authorities said on Monday. ....
Rare Tumour Successfully Removed From Six-year-old
A six-year-old girl who was suffering from a rare type of tumour successfully underwent surgery at a hospital in Haryana's Faridabad, the hospital authorities said on Tuesday. ....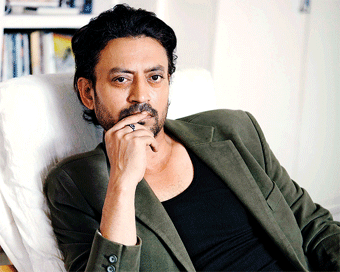 Irrfan Khan Says Diagnosed With Neuroendocrine Tumour
Bollywood star Irrfan Khan on Friday revealed he has been diagnosed with neuroendocrine tumour and is going out of the country for treatment.....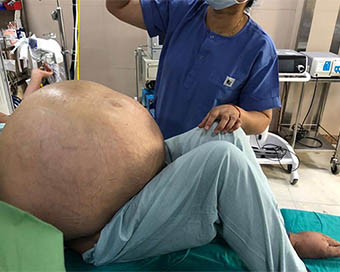 50 Kg Ovarian Tumour Removed From Delhi Woman
Amid the Covid-19 pandemic, doctors at a private hospital in Delhi successfully removed an ovarian tumour weighing 50 kgs from a 52-year-old woman.....
Showing 1 to 6 of 6 (1 Pages)