Tag: the Army
India Displays Military Might, Cultural Diversity
India's military might, its cultural diversity and achievements in various areas were showcased at a grand parade here on Thursday as the nation celebrated its 68th Republic Day with the Crown Prince of Abu Dhabi Sheikh Mohammed bin Zayed Al Nahyan as the Chief Guest.....
Avalanche At Kashmir Army Camp Kills Soldier
An avalanche on Wednesday struck an army camp in the snow-hit Kashmir Valley, killing a soldier, an army spokesperson said. ....
Army Wants Next War Fought With Indian Technologies: General Rawat
Indian Army chief General Bipin Rawat on Friday said it wants to fight the next war with Indian technologies.....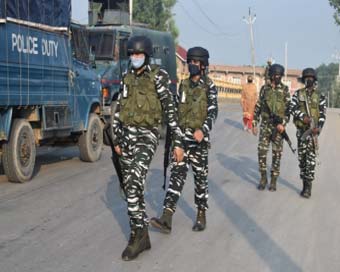 Two Terrorists Killed In J&K's Baramulla, Were Tasked To Disrupt Agniveer Rally (Lead)
Two terrorists, who had come to disrupt the army's 'Agniveer' recruitment, were killed in an encounter with the security forces in Jammu and Kashmir's Baramulla district on Friday, police said. ....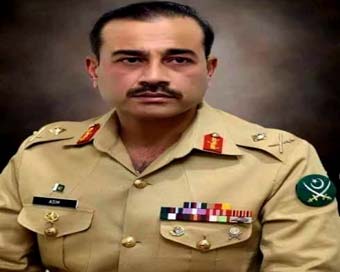 Lt Gen Asim Munir Named Pakistan's New Army Chief
The Pakistan government on Thursday announced that Lieutenant General Asim Munir will replace General Qamar Javed Bajwa as the country's new Chief of the Army Staff (COAS). ....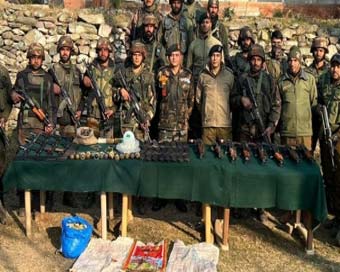 Large Cache Of Arms & Ammunition Seized In J&K
The J&K Police along with the Army have recovered a large cache of arms and ammunition in a joint operation at Uri in north Kashmir's Baramulla district, officials said on Saturday. ....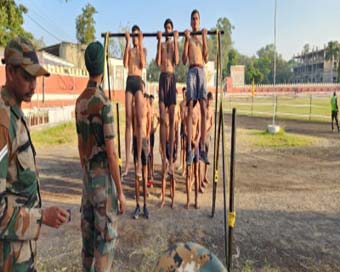 First Batch Of Agniveers From J&K Joins Army For Training
The first ever batch of Agniveers selected under the Agnipath scheme from the union territory of Jammu and Kashmir joined the Indian Army for training in different Agniveer positions, the Army said on Monday. ....
Showing 1 to 7 of 7 (1 Pages)