Tag: suicide
11 Killed In Baghdad Suicide Car Bombing
At least 11 people were killed and 25 others injured on Sunday in a suicide car bombing Iraq's capital Baghdad, police said. ....
Sit On Dharna For Higher Compensation To Suicide Victims' Kin: SC
The Supreme Court on Friday counselled a petitioner organisation to sit on dharna in support of its demand for higher compensation for the kin of all those committing suicide, similar to Rs 1-crore compensation given to the family of an OROP agitation 'martyr'.....
BSF Trooper On LoC Commits Suicide
A Border Security Force (BSF) trooper on Sunday committed suicide at an outpost on the Line of Control (LoC) in Poonch district in Jammu and Kashmir, police said.....
Jeetendra's Brother Nitin Commits Suicide In Mumbai
Nitin Dwarkadas Kapur, a brother of Bollywood actor Jeetendra and husband of Telugu actress Jayasudha, committed suicide by jumping off his flat at Andheri, police said here late Tuesday.....
OMG! 'Jagga Jasoos' Actress Bidisha Bezbaruah Found Dead
Just five days after Ranbir Kapoor, Katrina Kaif's 'Jagga Jasoos' hit theatres, their co-star from the film Bidisha Bezbaruah was found dead at her residence in Gurugram.....
'UP 100' Averted 858 Suicides In 2017
The ambitious Uttar Pradesh Police emergency system, UP 100, foiled 858 suicide attempts last year and saved 134 accident victims daily, officials said on Wednesday. ....
15 Soldiers Killed In Yemen Car Bombing
Fifteen newly-recruited Yemeni soldiers were killed in a suicide car bombing at a military checkpoint in Shabwa province on Tuesday, an official said.....
Fidel Castro's Son Commits Suicide
The 68-year-old son of Cuban revolutionary Fidel Castro, Fidel Angel Castro Diaz-Balart, has died in Havana after taking his own life, according to the media here.....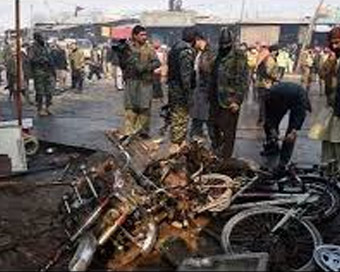 Political Leader Among 14 Killed In Pakistan Suicide Blast
At least 14 people, including a political leader, were killed when a suicide bomber blew himself up late on Tuesday in Peshawar in Pakistan, police said.....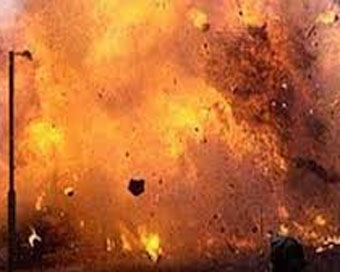 Suicide Bomb Attack In Kabul Kills At Least 50
A suicide bombing on Tuesday at a hall in Kabul where hundreds of religious scholars had gathered to commemorate the Prophet Muhammad's birthday left at least 50 people dead and more than 70 others wounded, officials said.....