Tag: spirituality
Spirituality Is India's Strength, Says Modi
"India's spirituality is India's strength. But unfortunately some people link spirituality with religion," Prime Minister Narendra Modi said on Tuesday.....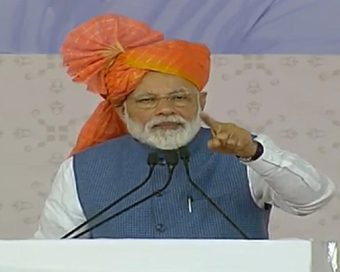 Kumbh Showcased Best Of Our Culture, Spirituality: Modi
Prime Minister Narendra Modi on Wednesday congratulated Uttar Pradesh for the "exceptional" organising of Kumbh 2019, and said it "showcased the best of culture and spirituality".....
Zest For Life, Spirituality: The 'positive Side' Of Breast Cancer
There is nothing glamorous about breast cancer, not when one spots a lump or abnormal skin on or around the breast, and definitely not when one reads about the seemingly invincible Hollywood powerhouse Angelina Jolie undergoing double mastectomy. But remarkably in some patients, breast cancer spurs positivity.....
Showing 1 to 3 of 3 (1 Pages)