Tag: smartphone
Mobile Internet Users Grow Faster In Rural India
Rural India is growing at a much higher rate -- around 26 per cent -- as compared to the urban areas in terms of mobile internet users, a joint study said on Tuesday.....
Caught On CCTV: 'Fatka Gang' Snatches Mobile Phone From Man's Hands On Moving Train
Have you ever heard of 'Fatka Gang'? The members of this gang snatch mobile phones and bags from commuters standing on the footboard of trains. ....
Xiaomi Unveils Its First Offline Store 'Mi Home' In India
In a bid to reach out to its customers directly, Chinese smartphone maker Xiaomi on Thursday unveiled its first offline store in India named "Mi Home".....
Sony Xperia XA1 Ultra With 6-inch Full HD Display, 4GB RAM Launched
Sony announced the launch of its new Xperia XA1 Ultra smartphone in India. The device comes with a price tag of Rs 29,990 and is available in all Sony Center and major electronic stores across India. ....
Google Unveils New India-first Products To Connect Next Billion
Firming up its commitment to connect the next billion Indians by focusing on entry-level smartphones, Google on Tuesday announced several India-first products and features, some of which will be rolled out in other countries soon.....
Apple Sold Record 22 Mn Handsets In US, IPhone X Steals The Show
Apple sold a record 22.39 million smartphones in the US in the holiday season last year, increasing its market share from 37 per cent to 44 per cent -- the highest ever for Apple on home turf, a new report said on Wednesday. ....
Samsung Galaxy S9, S9+ Now Available On Airtel Online Store
Telecom services provider Bharti Airtel on Friday announced the availability of Samsung's latest flagship Galaxy S9 and S9+ smartphones on its online store.....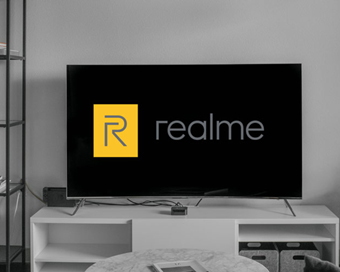 Realme Smart TV Set To Be Unveiled At MWC
Chinese smartphone manufacturer Realme's CMO Francis Wang has revealed that the company is all set to unveil its first-ever Smart TV at the Mobile World Congress (MWC) 2020. ....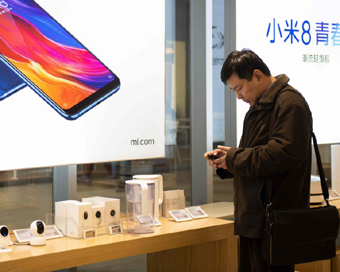 Global Q1 Smartphone Output May Drop To 5-year Low For Coronavirus
Global smartphone production in the first quarter of the year may drop to a five-year low due to the novel coronavirus outbreak, a market researcher said on Monday. ....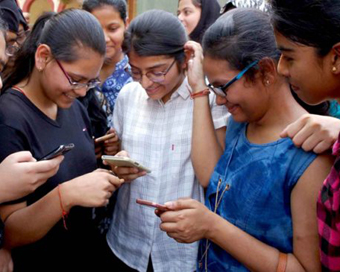 Tripura Govt To Provide Smartphone To Students
The BJP-led Tripura government has decided to provide financial aid to purchase smartphone to the students pursuing graduate courses, Education and Law Minister Ratan Lal Nath said here on Wednesday.....