Tag: schools
Chill Grips North India, Mercury Continues To Dip
Nine deaths were reported from Uttar Pradesh as a severe cold wave gripped northern India on Saturday with Himachal Pradesh's Keylong and Jammu and Kashmir's Kargil registering minus 13.9 and minus 15.6 degrees Celsius, respectively, while the national capital here recorded its lowest temperature of the season.....
Delhi HC Stays Government's Nursery Admission Guidelines
The Delhi High Court on Tuesday stayed the Directorate Of Education's nursery admissions notification forcing 298 private schools to adopt only neighbourhood criteria, while terming it as "unreasonable".....
Clashes Erupted As Educational Institutions Re-opened In J&K
As colleges and universities opened on Monday after a week in the Kashmir Valley, students again clashed with security forces and resorted to stone pelting, officials said.....
SC Dismissed Plea To Make Yoga Compulsory In Schools
The Supreme Court on Tuesday dismissed the plea to make yoga compulsory in schools from class 1 to 8 across the country.....
Delhi Schools, Colleges To Shut Till Sunday Due To Pollution
All schools and colleges in Delhi will remain shut till Sunday due to alarming levels of pollution, Deputy Chief Minister Manish Sisodia announced on Wednesday.....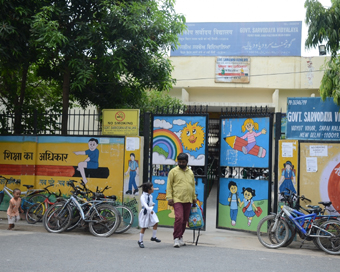 Schools In Southeast Delhi To Stay Shut On Monday
All schools in south east Delhi will remain shut on Monday, Delhi deputy chief minister and education minister Manish Sisoda announced here on Sunday night.....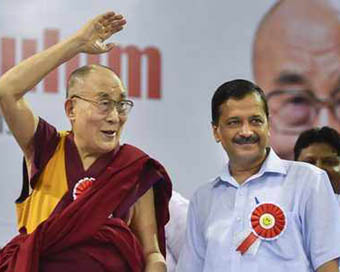 Dalai Lama Lauds Kejriwal's Happiness Curriculum Initiative
Expressing appreciation of the vibrant democracy that the people of India have enjoyed since the country became independent in August 1947, the Nobel Peace Laureate said: "The people of Delhi will continue to benefit from your able leadership."....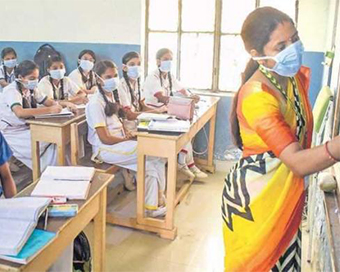 Unlock 4: Class 9-12 Students May Voluntarily Visit Schools
While schools and colleges will continue to remain closed for regular activities during Unlock 4, students of classes 9 to 12 may be permitted to visit their schools that are in areas outside the Containment Zones on a voluntary basis, to take guidance from their teachers, said the MHA on Saturday. ....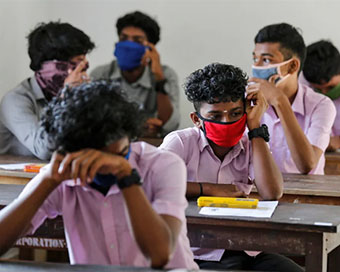 Students Of Classes 10-12 Can Go To School From Oct 1 In Tamil Nadu
The Tamil Nadu government on Thursday said it would permit students of classes 10 to 12 to go to school on a voluntary basis for taking guidance from their teachers from October 1. ....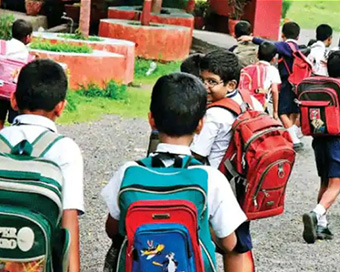 SOPs For Schools' Reopening: Parent's Permission, Flexible Attendance
The states are now free to decide on reopening of schools after October 15 given the current Covid-19 pandemic. In view of this, the Ministry of Education has prepared Standard Operating Procedures for the reopening of schools. ....