Tag: rapists
President Okays Death To Rapists Of Children, Seizure Of Property
President Ram Nath Kovind on Sunday approved an ordinance to provide death penalty for those convicted of raping girls younger than 12 years besides clearing another ordinance to confiscate property of fugitive economic offenders.....
Centre Proposes Death Penalty For Childrens' Rapists
The Central government on Friday told the Supreme Court that it is proposing the death penalty for those convicted of raping children below the age of 12.....
DCW Chief Maliwal To End Fast On Sunday
Delhi Commission for Women Chairperson Swati Maliwal, whose indefinite hunger strike to demand death for rapists of children continued for the ninth day on Saturday, said she would end her fast at 2 p.m. on Sunday.....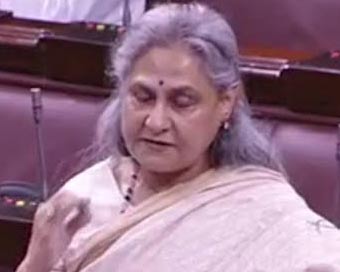 Jaya Wants Hyd Vet's Rapists Lynched
Rajya Sabha members cutting across party lines on Monday condemned the gruesome rape and brutal murder of a 27-year old veterinarian in Hyderabad last week.....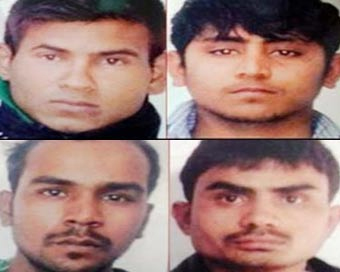 Nirbhaya Rapists To Hang On Jan 22: Court
A Delhi court on Tuesday issued death warrants against all four convicts in the 2012 Nirbhaya gang-rape and murder case with the convicts to be hanged on January 22.....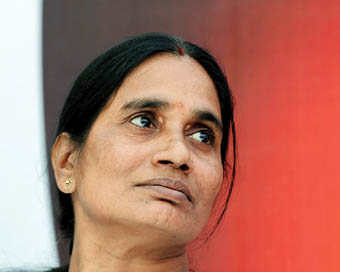 'Before Dyiing, Nirbhaya Wanted Her Rapists Punished, That Kind Of Crime Not Repeated'
"Before dying, Nirbhaya had asked me to ensure that her rapists should get such a punishment that this crime was not repeated ever," Nirbhaya's mother, Asha Devi, said on Thursday after the court directed four death-row convicts in the case to be hanged on March 20 at 5.30 a.m. ....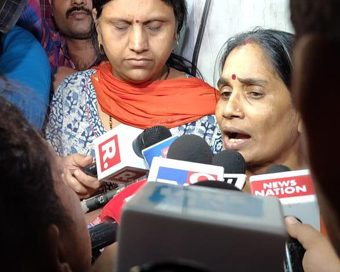 Justice Delayed, But Not Denied: Nirbhaya's Mother
Nirbhaya's mother, who has waited with baited breath to see the day when finally her daughter's rapists would be hanged, could not contain her satisfaction when the confirmation of hanging of four convicts in the gang rape and murder case came in a little after 5.35 a.m. on Friday.....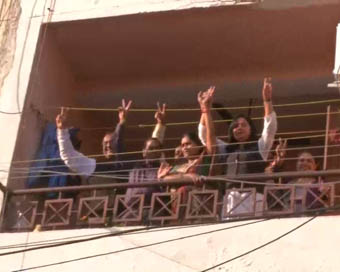 Justice Prevailed: PM Modi Reacts After Nirbhaya Killers' Hanging
After the four persons convicted for the gruesome gang-rape and murder of a 23-year-old medical student in 2012 were hanged in the wee hours of Friday, Prime Minister Narendra Modi said that justice has prevailed. ....
DCW Chief Welcomes SC Decision In Nirbhaya Gang Rape Case
Delhi Commission for Women (DCW) chief Swati Jaihind welcomed the Supreme Court's decision in the brutal December 2012 Nirbhaya gang rape case and said it will send a "strong message" to the rapists. ....
Owaisi Questions 'double Standards' On Death For Rape
AIMIM chief Asaduddin Owaisi on Friday questioned the "double standards" in awarding death penalty to rapists, especially when it came to communal riots.....