Tag: products
India's Wholesale Price Inflation Marginally Up In December
Even as vegetable prices plummeted 33 per cent, India's annual inflation based on wholesale prices rose marginally to 3.39 percent in December 2016 from 3.15 per cent for the month before, due to hardening of manufactured products and fuel prices.....
China Bigger Threat Than Pakistan, Ban Chinese Products: Mulayam
Samajwadi Party leader Mulayam Singh Yadav on Wednesday sought the government's response on the military stand-off at Doklam. He Describing China as a "bigger threat to India than Pakistan".....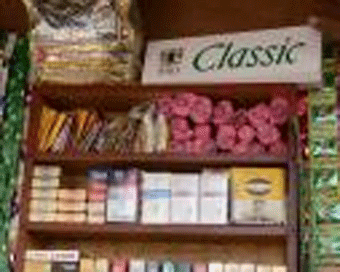 SC To Hear Plea On Pictorial Warning On Tobacco Packages
The Supreme Court will hear on Friday a plea against a Karnataka High Court order reducing the pictorial warning on cigarette packets and on packaging of other tobacco products.....
No Interim Stay On Karnataka HC Order Against Tobacco Picture Warnings: SC
The Supreme Court on Friday declined an interim stay of the Karnataka High Court order setting aside the 2014 Rules mandating that 85 per cent space on both the sides of a packet of cigarettes or other tobacco products carry pictorial warning on their harmful effects. ....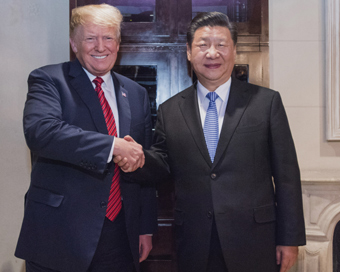 China Won't Succumb To US Tariff Pressure: Beijing
Responding to the US threat of imposing additional tariffs on Chinese products, China here on Thursday urged Washington to heed the voices of resistance to unilateralism, protectionism and bullying from the international community.....
Petroleum Under GST, But Will Apply After States Agree: Jaitley
Petroleum products, which will be within the purview of the Goods and Services Tax (GST) slated to be implemented from July 1, would, however, continue to be taxed as per the current taxation regime until the GST Council agrees on applying GST to these products, Finance Minister Arun Jaitley said on Thursday.....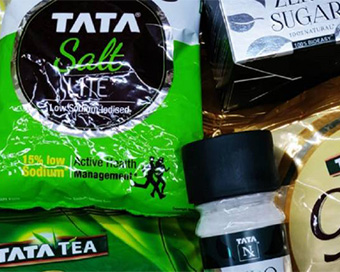 Flipkart, Tata Consumer Products Launch Essential Commodities Distribution
Etailer Flipkart and Tata Consumer Products Limited on Saturday announced to serve the nation amid the coronavirus global pandemic, enabling access to essential food and beverage products to the Indian consumers.....
Dell Unveils Mobile Workstation, Next-gen Notebook
In its bid to redefine personal computing, US-based computer technology company Dell has launched new products at the ongoing Consumer Electronics Show (CES 2017) here.....
Delhi Pet Trade Fair To Introduce Wide Range Of New Products
The 9th India International Pet Trade Fair (IIPTF), a three-day event from February 17-19, for the first time will have products related to small mammals and aqua apart from canine products. ....
Khadi Products Now Available On Paytm Marketplace
Domestic mobile wallet major Paytm on Friday partnered with The Khadi and Village Industries Commission (KVIC) to make Khadi products available on the Paytm marketplace.....
Samay
Tweets by @sahara_samay