Tag: pollution
HC Seeks Senior Officials' Presence On 'depressing State' Of Anand Vihar
The Delhi High Court on Thursday pulled up government authorities for "depressing state" of Anand Vihar area in national capital and asked various senior officials to appear before it to explain why no action was taken to improve the air quality.....
Delhi Schools, Colleges To Shut Till Sunday Due To Pollution
All schools and colleges in Delhi will remain shut till Sunday due to alarming levels of pollution, Deputy Chief Minister Manish Sisodia announced on Wednesday.....
Kejriwal Seeks Meeting With Amarinder Over Pollution
Delhi Chief Minister Arvind Kejriwal on Tuesday asked his Punjab counterpart Amarinder Singh to meet him in Chandigarh over stubble burning by farmers leading to smog and pollution in the capital and surrounding areas.....
Kejriwal Meets Khattar On Stubble Burning, Air Pollution
Delhi Chief Minister Arvind Kejriwal on Wednesday met Haryana Chief Minister Manohar Lal Khattar here to discuss the issues of stubble burning and air pollution. ....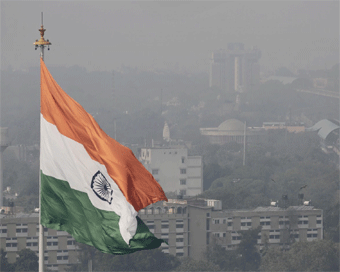 India Among 5 Worst Nations In Curbing Environmental Pollution
A new green index has ranked India the fourth worst country worldwide in curbing environmental pollution.....
World Environment Day: Kovind, Modi Urge People To Beat Plastic Pollution
President Ram Nath Kovind, Vice President M. Venkaiah Naidu and Prime Minister Narendra Modi on Tuesday urged people to reaffirm the commitment to a cleaner and sustainable planet and pledge to beat the plastic pollution.....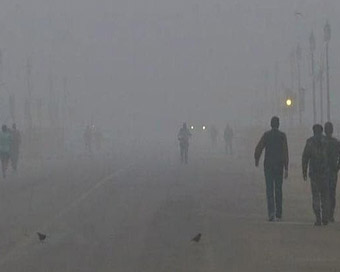 Severe Pollution On Foggy Saturday
Visibility dropped to 700 metres on Saturday morning as pollution levels remained severe at many places in the city besides a fog envelope, the Met said.....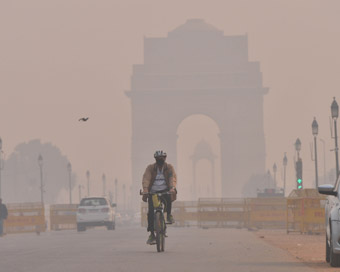 Ban On Trucks, Construction Extended As Delhi Air Quality Severe
With no improvement in the air quality of Delhi-NCR even three days after Diwali, the environment authority on Saturday extended the ban on the entry of trucks, construction and polluting industries.....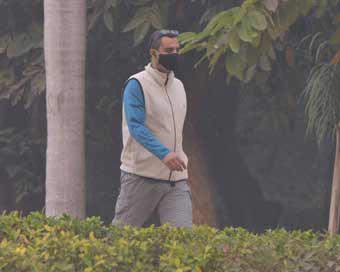 Delhi Air Not Fit For Morning Walks: Met
It was a misty morning in the national capital on Wednesday with pollution levels 'very poor' as the Met noted presence of smoke in the air calling it "not supportive" for walking or jogging.....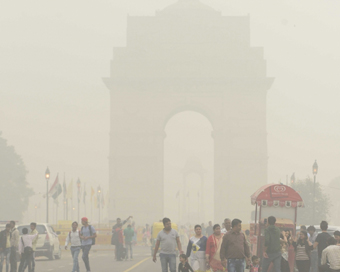 Delhi Air Quality Improves To 'poor'
The air quality improved to 'poor' in the national capital and the regions around it on Thursday due to favourable winds, and is expected to get better over the next two days.....
Samay
Tweets by @sahara_samay