Tag: petrol price
Petrol, Diesel Prices Hiked
Petrol price will be up by Rs 1.39 per litre, while diesel price will go up by Rs 1.04 per litre from Sunday, the Indian Oil Corporation announced on Saturday.....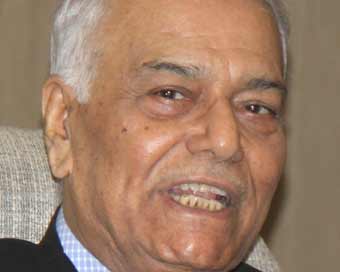 Yashwant Sinha Slams Government For Hike In Petrol, Diesel Prices
Former Finance Minister Yashwant Sinha on Tuesday slammed the union government for unprecedented hike in prices of petrol and diesel and expressed his anguish over the opposition parties for not hitting the streets over the issue.....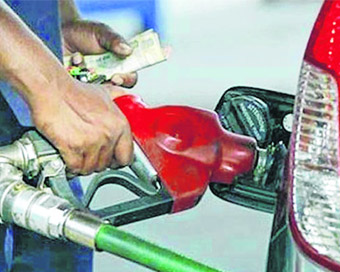 Petrol Touches Rs.90.11 In Maharashtra's Parbhani
Petrol prices on Tuesday breached the psychological barrier of Rs 90 and touched a scorching Rs 90.11 in Maharashtra's Parbhani - a new record in India, an official said.....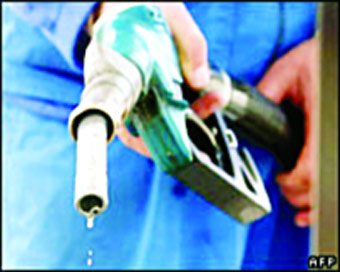 After Excise Cut, Fuel Prices Again On Upswing
Petrol and diesel prices witnessed an increase across the four metro cities on Sunday, two days after the government announced an excise duty cut on the fuel to give relief to the common man.....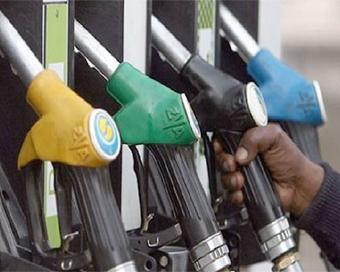 Fuel Prices Continue To Soar, Rs 80 Per Litre In Mumbai
Petrol and diesel prices continued the upward trend on Friday with petrol selling at Rs 80/litre and diesel at Rs 70.55/litre in Mumbai.....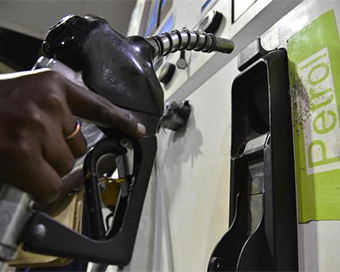 Diesel Burns Hole In Pocket, Surpasses Petrol In Delhi
Diesel has become the most expensive auto-fuel in the country overtaking petrol for the first time in a long while as the oil marketing companies on Wednesday raised its pump prices by 48 paisa while keeping the price of the other fuel unchanged.....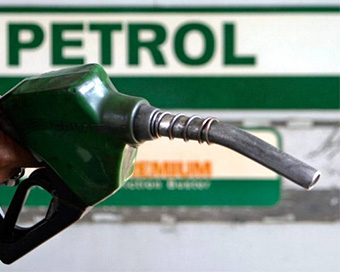 Petrol, Diesel Prices Breach Record High Levels
Petrol and diesel prices rose again by 25 paise per litre each on Tuesday after oil marketing companies decided to continue the upward price revision of auto fuels in the wake of enlarging under recovery on sale of the two products. ....
Mamata Banerjee Rides E-scooter To Protest Petrol Price Hike
Staging an unprecedented protest against the price hike of petroleum products, West Bengal Chief Minister Mamata Banerjee on Thursday rode an electric scooter to reach her office in the state secretariat Nabanno building in Kolkata's adjoining Howrah district.....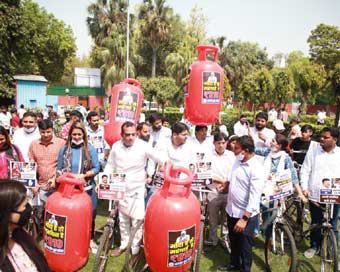 Fuel Price Hike: Youth Congress Workers Protest In Delhi
Hundreds of protesting Youth Congress activists were stopped by the Delhi Police from marching to the residences of Union Ministers of Smriti Irani, Dharmendra Pradhan, Ravi Shankar Prasad and Prakash Javadekar on Friday here. ....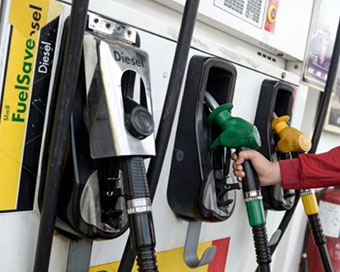 Petrol, Diesel Prices Fall For 2nd Consecutive Day
Consumers can heave a sign of relief as oil marketing companies (OMCs) have finally relented and started reducing the retail price of petrol and diesel after keeping them steady for 24 days in March. ....