Tag: of Goa
Modi Congratulates Parrikar On Becoming Goa CM
Prime Minister Narendra Modi on Tuesday congratulated Manohar Parrikar who became the Chief Minister of Goa for the fourth time. ....
Manohar Parrikar Takes Over As Goa CM For Fourth Time
BJP leader Manohar Parrikar was sworn in Chief Minister of Goa for the fourth time on Tuesday.....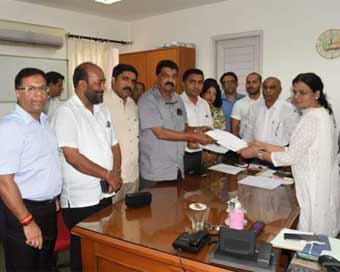 BJP's Rajesh Patnekar Elected Goa Assembly Speaker
BJP MLA Rajesh Patnekar was on Tuesday elected as Speaker of the Goa Assembly, defeating former Chief Minister Pratapsingh Rane of the Congress by 22-16 votes.....
Amid Hung Assembly, Congress And BJP Stake Claim In Goa
Goa appeared headed for a hung assembly on Saturday even as both the Congress and the BJP claimed they will form the new government in the coastal state. ....
BJP Used Money To Win Power In Goa: Digvijay
Congress leader Digvijay Singh on Monday took on the BJP for wooing smaller parties and independents to form the government and keep the Congress, the single largest party, away from power in Goa.....
Ruckus In Rajya Sabha Over Goa Governor
Rajya Sabha, Digvijay Singh, Manohar Parrikar, Goa assembly polls, Congress, Panjim, chief Minister, Manohar Parrikar, Ruckus in Rajya Sabha, over Goa Governor, rajya Sabha disrupted, Congress members, During Zero Hour, role of Goa Governor, Mridula Sinha, Finance Minister, Arun Jaitley, formation of new BJP government, digvijay Singh, latest news, news in english, Top news in english, english top news, saharasamay news,....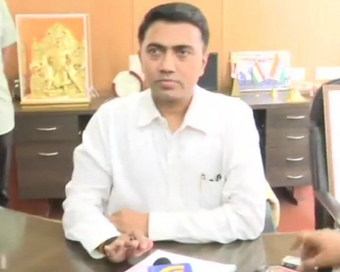 Group Of Ministers Formed To Examine Goa Mining Revival: CM
A Group of Ministers (GoM) has been formed to examine vexed issue of mining in Goa, Chief Minister Pramod Sawant told reporters late on Friday.....
Showing 1 to 7 of 7 (1 Pages)