Tag: note ban
Note Ban To Drag Down India's GDP This Fiscal To 6.6%: IMF
India's GDP growth during the current fiscal ending March has been estimated by the International Monetary Fund to slow down to 6.6 per cent due to the temporary disruptions caused by the government's demonetisation drive, the multilateral lender said on Wednesday.....
Currency Returned To RBI Post-note Ban Being Calculated: FM
The Reserve Bank of India (RBI) is still calculating and taking stock of the currency that was returned to banks post demonetisation, Finance Minister Arun Jaitley said on Tuesday.....
Early To Conclude Economic Recovery From Note Ban, GST Impact: Manmohan Singh
Former Prime Minister Manmohan Singh on Saturday said it was too early to conclude that the economic slowdown has reversed as the 6.3 per cent growth rate in the July-September quarter did not take into account the small and medium sector which suffered huge losses in the aftermath of demonetisation and hasty implementation of GST.....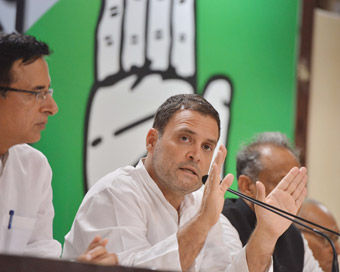 Note Ban A Scam To Help Crony Capitalist Friends Of Modi: Rahul
In a double-barrel attack, Congress President Rahul Gandhi on Thursday called demonetization a scam intended to benefit "15-20 crony capitalist friends" of Prime Minister Narendra Modi and accused him of lying in the Rafale deal.....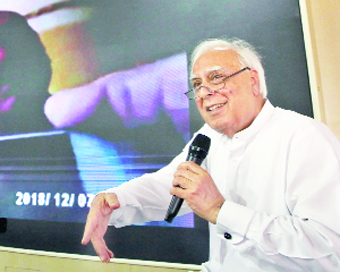 Note Ban Biggest Scam, Officials Involved: Congress
The Congress on Tuesday said that demonetisation was the "biggest scam" in the country and alleged involvement of government officials in currency exchange to earn money and looting the country.....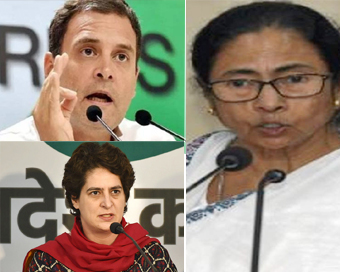 3 Years Of Demonetisation: Congress, Trinamool Call It 'disaster'
On the third anniversary of demonetisation on Friday, the Congress and the All India Trinamool Congress slammed the central government and Prime Minister Narendra Modi, calling the decision a 'disaster'. ....
Kejriwal Seeks White Paper On Demonetisation
Branding demonetisation a "huge scam", Delhi Chief Minister Arvind Kejriwal on Sunday sought an independent probe into and a White Paper on the note ban.....
BHIM Downloads Touch 5mn, 'teething Problems' Hit Payment App
With over five million BHIM apps having been downloaded, users are facing several "teething problems" that need to rectified. However, experts believe what is really required is an "awareness drive" to help the masses use the app.....
Note Ban Can Cut Growth By 1 Or 2 Per Cent: Montek
Demonetisation could cut economic growth by 1 or 2 per cent in the current fiscal, former Deputy Chairman of erstwhile Planning Commission Montek Singh Ahluwalia said on Friday.....
RBI To Give Nepal Rs 1 Bn In 100-rupee Notes
The Reserve Bank of India (RBI) has agreed to provide Rs 1 billion to the Nepal Rastra Bank (NRB) after its request that the country was facing a shortage of INR 100 denomination banknotes.....
Samay
Tweets by @sahara_samay