Tag: masks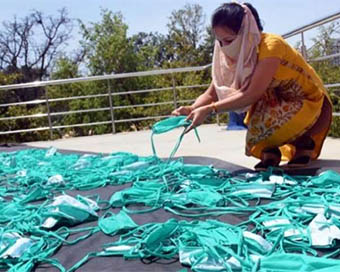 Coronavirus: UP Govt To Deliver Khadi Masks At Doorsteps
Stepping up efforts in the battle against coronavirus across Uttar Pradesh, the Yogi government will now deliver khadi masks at the doorsteps of people as their demand has been steadily rising due to increase in positive cases. ....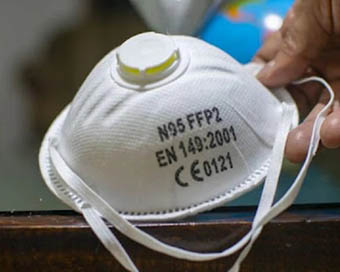 N-95 Mask With Valved Respirator Can Put Others At Risk: Centre
The Union Health Ministry on Tuesday cautioned against the use of N-95 masks with valved respirators, claiming that there are higher chances of the infection spreading from asymptomatic people to uninfected persons through them. ....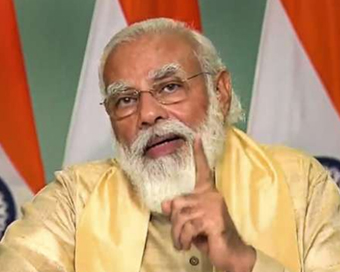 Svanidhi Samvaad: PM Narendra Modi Interacts With Street Vendors From Madhya Pradesh
Prime Minister Narendra Modi cautioned Madhya Pradesh street vendors, who are starting afresh battling the pandemic induced crisis to follow three mantras - wearing mask, cleanliness and social distancing.....
Sri Lankan Players Wear Face Masks As Pollution Rises In Delhi
The air quality in the capital deteriorated to an alarming level on a hazy Sunday, forcing Sri Lankan cricketers to cover their faces with anti-pollution masks in a Test match at Delhi's Feroz Shah Kotla stadium. ....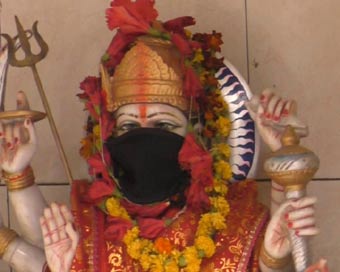 Anti-pollution Masks Save Gods From Bad Air At Varanasi Temple
Varanasi, Prime Minister Narendra Modi's Lok Sabha constituency, is no exception to the extreme air pollution that has held the North India captive, especially post Diwali. PM 2.5 in Varanasi's air touched 500 this week.....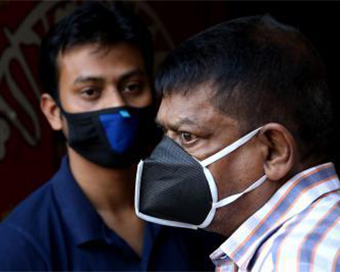 Xiaomi To Donate Lakhs Of N95 Masks Across Delhi, Punjab
Chinese handset maker Xiaomi on Monday announced it will donate lakhs of N95 masks and protective suits in India amid the novel coronavirus (COVID-19) outbreak. ....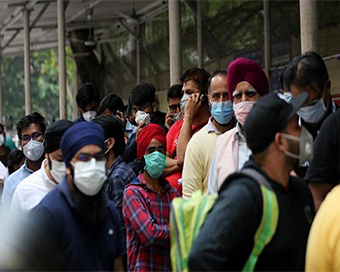 Face Masks Made Compulsory In Mumbai
In a first for the country, face masks have been made compulsory for all Mumbai citizens wanting to move around in the city, in any public places for whatever reasons, according to a BMC notification here on Wednesday.....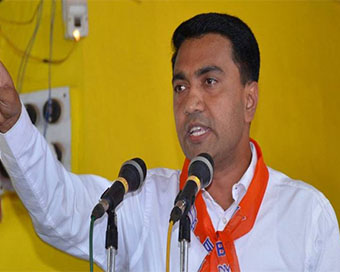 Not Wearing Mask May Yield Prison Term: Goa CM
The Goa government is mulling imprisonment for persons not wearing masks and for not following social distancing norms, Chief Minister Pramod Sawant said on Monday. ....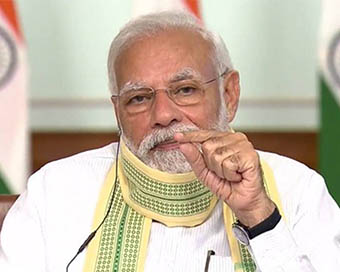 Think Of Frontline Workers Before Removing Masks In Public: PM Modi In 'Mann Ki Baat'
The threat of coronavirus is not yet over, cautioned Prime Minister Narendra Modi on Sunday through his monthly 'Mann ki Baat' radio address. He said that before removing masks in public, Indians should think of frontline health workers who have been working diligently since March.....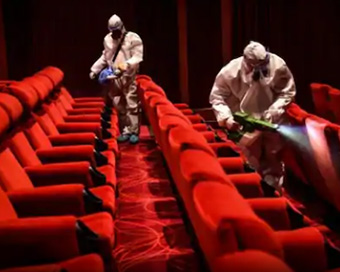 Delhi Cinema Halls Reopen Today: Only Online Tickets, No Popcorn
A day ahead of the re-opening of cinema halls in Delhi, Chief Minister Arvind Kejriwal on Wednesday met their owners and operators and asked them to follow the necessary rules and guidelines strictly. ....