Tag: liquor baron
UPA, NDA Treat Me Like Football: Mallya
Former Kingfisher Airlines chief Vijay Mallya on Friday said he was being treated like a "football" between the NDA and the UPA governments without "refrees".....
Agencies Are Trying To Get Mallya Back, Says Jaitley
Union Finance Minister Arun Jaitley said on Friday that relevant agencies are trying to get liquor baron Vijay Mallya back in India and the issue was discussed during his recent visit to London.....
Dues And Recoveries In Vijay Mallya Case
Liquor baron Vijay Mallya defaulted on Rs 8,191 crore he had borrowed from a consortium of 17 public sector banks, which have so far recovered Rs 155 crore through auction of his seized properties.....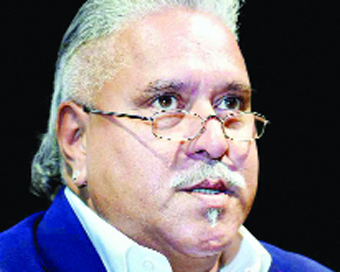 UK Clears Mallya's Extradition, India Welcomes Move
In a shot in the arm for the Narendra Modi government, the British government on Monday approved the extradition of fugitive liquor baron Vijay Mallya to India where he is wanted in the Rs 9,000-crore Kingfisher Airlines loan default case.....
Vijay Mallya Gets Bail Hours After Being Arrested In London
Liquor baron and loan defaulter Vijay Mallya has been granted bail by the Westminster Magistrates' Court, three hours after he was arrested in London, according to sources.....
Joint ED, CBI Team In London For Extradition Of Mallya
A joint team of the ED and CBI is in London to seek extradition of liquor baron Vijay Mallya, sources said on Tuesday. ....
SC Holds Mallya Guilty Of Contempt
The Supreme Court on Tuesday held beleaguered liquor baron Vijay Mallya guilty of contempt in a case filed by a consortium of 13 banks he owes money to.....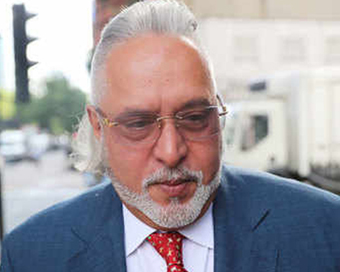 Extradition Blade Hanging, Mallya Offers To Repay 100 Per Cent Bank Money
Absconding liquor baron Vijay Mallya, wanted in a Rs 9,000 crore bank loan default case, on Wednesday offered to pay back "100 per cent of the principal amount" as speculations over his extradition were raised after AgustaWestland middleman Christian Michel was brought here for interrogation.....
Have Become Political Football: Mallya
Fugitive liquor baron Vijay Mallya on Thursday said he has become a "political football" between two major political parties in India.....
British Judge To Decide On Mallya Arrest Warrant
A district judge in Britain has to decide on issuing an arrest warrant for liquor baron Vijay Mallya, whose extradition India is seeking, the government said on Friday.....