Tag: laptops
Waiving Off Farm Loans, Free Laptops Among BJP's Poll Promises
Batting for all-round development of Uttar Pradesh and wooing voters, the BJP on Saturday released its manifesto promising to waive off loans of marginal farmers, provide interest free loans to them and distribute laptops to the youth.....
BJP Promises Free Smartphones, Laptops, Visits To China And Israel
With an eye on returning to power in Karnataka, the BJP on Friday released its manifesto for the Assembly elections by promising free smartphones to poor women, free laptop to students entering college and visits to China and Israel by farmers.....
We Mean Business, While Others Selling Pipe Dreams: UP CM
Uttar Pradesh Chief Minister Akhilesh Yadav on Wednesday sought the support of people in returning to power, saying his government had fulfilled promises made in the 2012 election manifesto.....
US Bans Electronics On Flights From 8 Muslim Countries
Passengers travelling to the US from eight countries in the Middle East and North Africa will be prohibited from carrying electronic devices in the cabin, according to new security restrictions by US President Donald Trump's administration. ....
55 % Drop In Viewers Who Tune In To TV Sets, Mobile Laptops Take Over: Accenture Survey
Signaling an accelerating shift in the digital video market consumer behavior, the percentage of consumers who prefer watching TV shows on television sets plummeted by 55 percent over the past year, from 52 percent to 23 percent, according to findings from the Accenture (NYSE: ACN) 2017 Digital Consumer Survey. ....
Portronics Launches New LED Projector-Beem 100
Domestic digital solutions provider Portronics on Wednesday launched "Beem 100", a 100-lumen portable LED projector at Rs 9,999.....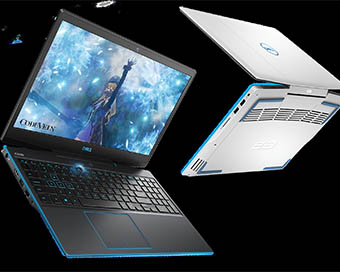 Dell Unveils 2020 Gaming Laptop Portfolio In India
Dell Technologies and its subsidiary Alienware on Thursday unveiled the latest 2020 gaming laptops for the India market. ....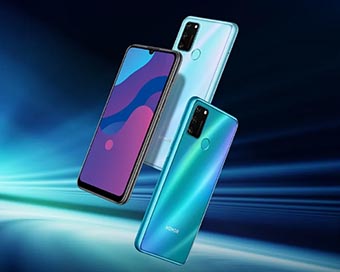 Honar 9A, Honor 9S And MagicBook 15 Launched In India
Honor on Friday launched its first laptop in India called MagicBook 15 that comes with 8GB RAM, 256GB SSD, a hidden pop-up webcam, 2-in-1 fingerprint power button and a compact 65W fast charger.....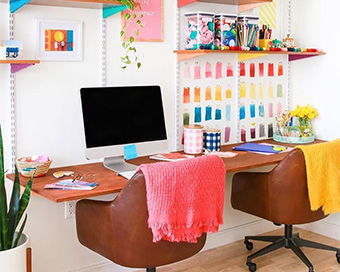 5 Home Decor Ideas For Work-from-home Life
Working from home was an unexpected gift for many of us in these unprecedented times. Infusing steadily into our lives and homes, various enterprises adopted WFH for the long haul. Safe to say, it is high time our laptops and desks get their due space in the house. While it has become a part and parcel of homes worldwide, having a designated workspace at home is still uncommon in India. ....
Showing 1 to 9 of 9 (1 Pages)