Tag: javelin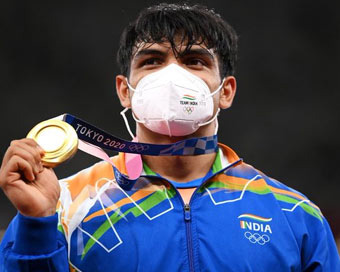 Tokyo Olympics 2020: India Overjoyed After Neeraj Chopra Wins Gold In Javelin Throw
Star javelin thrower Neeraj Chopra on Saturday fetched India its first-ever gold medal in athletics at the Olympics. ....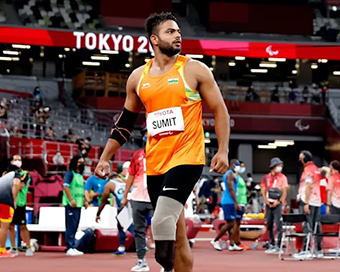 Paralympics: Sumit Antil Wins Gold With World Record, Sandeep Choudhary Ends Fourth
Sumit Antil set a new world record on his way to a gold medal in the Men's Javelin throw - F64 final at the Tokyo Paralympic Games on Monday. ....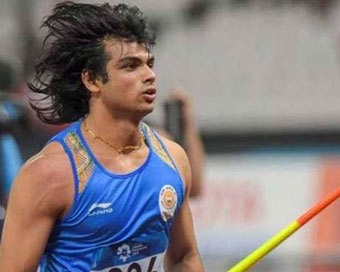 India's Neeraj Chopra Wins Gold Medal In Javelin, First Athletics Medal In Olympics
Neeraj Chopra on Saturday made history by becoming the first Indian to win gold medal in athletics at Olympic Games when he clinched first position at Tokyo 2020 with a throw of 87.58 metres in the javelin competition. ....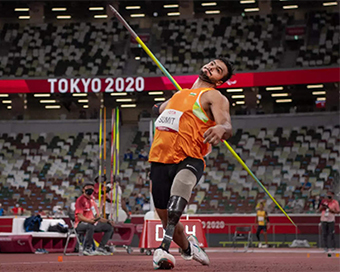 Haryana Announces Rs 6 Crore For Sumit Antil, Rs 4 Crore For Yogesh Kathuniya
Haryana Chief Minister Manohar Lal Khattar on Monday announced Rs 6 crore for Sumit Antil for winning gold and setting a world record in javelin throw at the Tokyo Paralympics and Rs 4 crore for Yogesh Kathuniya for winning silver in discus throw. ....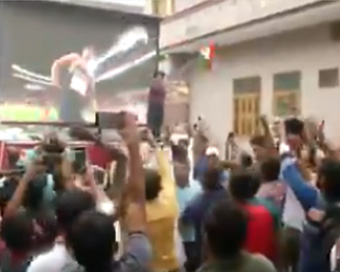 Golden Boy! Neeraj Chopra's Village Erupts Into Celebrations, Chants 'Chak De India'
The non-descript Khandra village in Haryana's Panipat district erupted into celebrations when the news flashed that its talented son, Subedar Neeraj Chopra, VSM, had become the first Indian track and field athlete to win a medal (that too a gold) at the Olympics since the time India officially gained entry into the Games in 1928. ....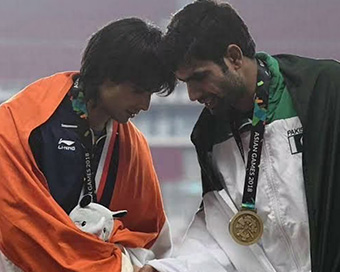 Tokyo Olympics: Pakistani Javelin Thrower Arshad Nadeem Congratulates Role Model Neeraj Chopra
Pakistan's Arshad Nadeem, who finished fifth in Olympic men's javelin throw, congratulated India's Neeraj Chopra on winning gold medal in Saturday's competition and also apologised to his nation for not fulfulling their hopes of a medal. ....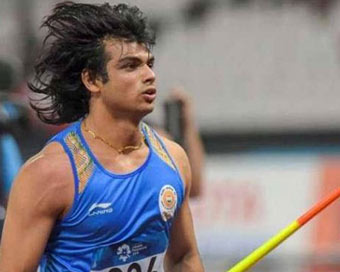 World Athletics Showcases Neeraj Chopra On Its Main Page
World Athletics (WA), the global governing body for the sport, has featured Indian gold medallist at the Tokyo Olympic Games, javelin thrower Neeraj Chopra, on its front page, saying that, "With a mark of 87.58m at the Games, the 23-year-old had launched himself to sporting superstardom as he became India's first ever Olympic champion in athletics." ....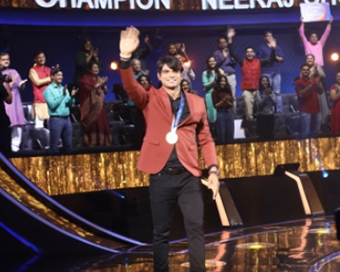 On 'KBC13', Neeraj Chopra Opens Up About His Choice As Javelin Thrower
Olympic gold medalist Neeraj Chopra, who will be on the hot seat in 'Kaun Banega Crorepati 13' for the 'Shaandaar Shukravaar' episode on Friday, will be seen sharing his story as to why and how he took up Javelin throw as a sport. ....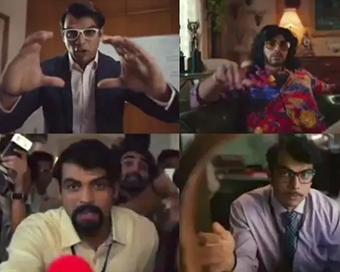 'Give That Guy An Oscar Too': Netizens Laud Neeraj Chopra's Acting Skills In New Ad
Olympic gold medallist Neeraj Chopra just doesn't stop making news. This time, it is his acting talent that has got the Twitterati into an adulatory frenzy. ....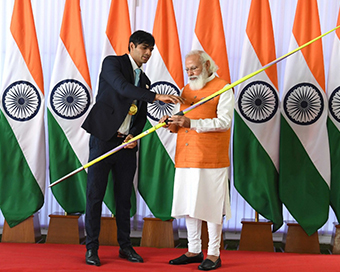 Neeraj Chopra & Sumit Antil's Javelin Up For Grabs In E-auction Of PM Modi's Gifts, Mementos
How many fans are dreaming to touch the javelin that won India a gold medal at the Olympics? How about getting to keep that javelin with you forever? Yes, you read that right! Prime Minister Narendra Modi is providing this rare opportunity to all the countrymen to bag the mementos which hold a special place for the nation. ....