Tag: isolation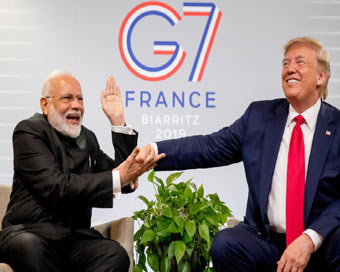 After Modi-Trump Meet, Pak Isolation On Kashmir Is Complete
With US President Donald Trump backing off from his offer to mediate, which Islamabad had been eagerly clinging on to, and with the other global leaders too unwilling to back it, including those from the Muslim world, Pakistan's isolation on the international arena on Kashmir appears complete.....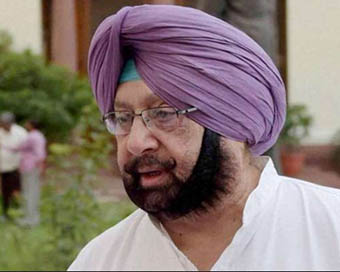 Punjab Imposes Rs 5K Fine For Home Isolation Violations
Covid-19 patients violating home isolation instructions in Punjab will have to shell out Rs 5,000 as fine, as per the new guidelines announced on Thursday by Chief Minister Amarinder Singh. ....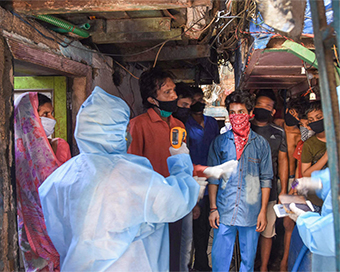 Maharashtra Covid Cases Scale New High Of 30K, Mumbai At 3K Plus
Sending alarms bells ringing, Maharashtra's Covid-19 cases jumped to a new high of over 30,000 on Sunday, with deaths also shooting up in the "second wave" that has gripped the state, while Mumbai recorded 3,000 plus fresh infections, health officials said.....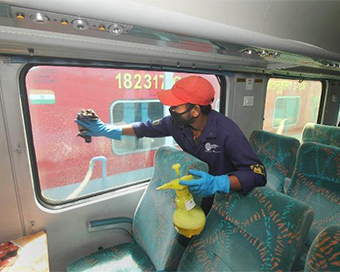 Coronavirus: Railway Coaches To Be Turned Into Isolation Wards
The Indian Railways is preparing to convert train coaches into isolation wards to prepare for a fight against coronavirus pandemic.....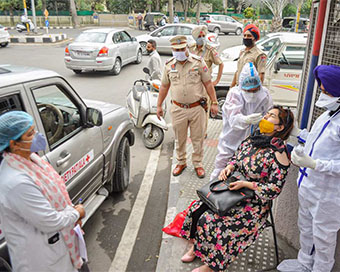 Maharashtra's Covid Tally Goes From 27 Lakh To 28 Lakh In 3 Days
The Covid-19 virus tightened its grip in Maharashtra with a staggering 227 new deaths on Wednesday and the case tally crossing the 28 lakh mark, with over 100,000 patients added in just 72 hours, health officials said on Wednesday. ....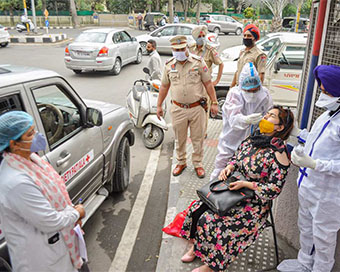 Record Spike Of 47,827 Covid Cases Takes Maharashtra's Tally Past 29L-mark
The Covid-19 havoc continued for the second consecutive day on Friday with Maharashtra and Mumbai reporting record high infections, health officials said here. ....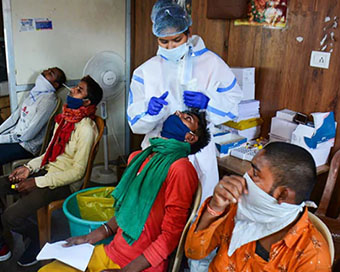 Maharashtra Breaks Covid Record Again, Reports Nearly 60,000 New Cases
After three days of mild relief, Covid-19 cases in Maharashtra scaled a new peak nearing 60,000, deaths touched a new high, Mumbai Metropolitan Region tally crossed a million-mark, while the state notched half-million active cases in the current second-wave of the virus, health officials said here on Wednesday. ....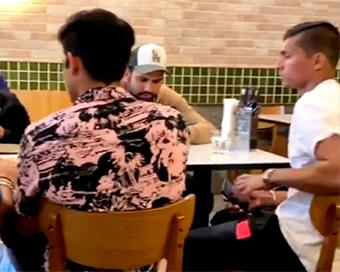 5 India Cricketers Put In Isolation As CA, BCCI Probe Their Dine-out
India cricketers Rohit Sharma, Rishabh Pant, Shubman Gill, Navdeep Saini and Prithvi Shaw have been put in isolation as both the Australian and Indian cricket boards launched an investigation into a video in which they are seen sitting indoors in a restaurant and suspected to be in breach of Cricket Australia's bio-security protocols.....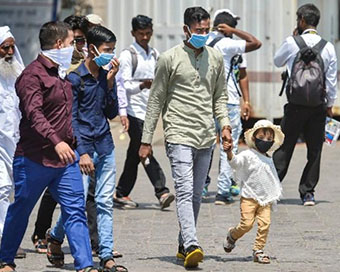 For 2nd Time In A Week, No Covid Deaths Reported In Delhi
For the second time in a week, the national capital did not report a single death due to Covid-19 in the last 24 hours while recording 126 new cases in the same duration, a health bulletin issued by the Delhi government showed on Saturday. ....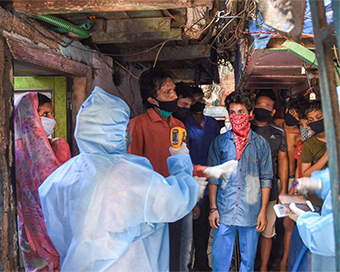 Maharashtra's Covid Tally Crosses 25 Lakh, MMR Tally 8 Lakh Plus
Maharashtra Covid-19 cases tally crossed the 25 lakh mark while Mumbai Metropolitan Region (MMR) surpassed the 8 lakh figure on Monday, though the day's infections and deaths came down markedly as the state grapples with the "second wave", health officials said. ....