Tag: invest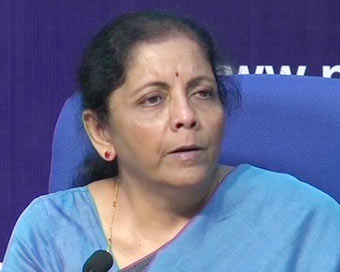 Finance Minister Announces Rs 60,000 Cr Boost To Exports, Housing
With GDP growth sliding to six-year low of 5 per cent in April-June quarter and several sectors facing low demand, Finance Minister Nirmala Sitharaman on Saturday announced a fresh set of measures to boost exports and the housing sector.....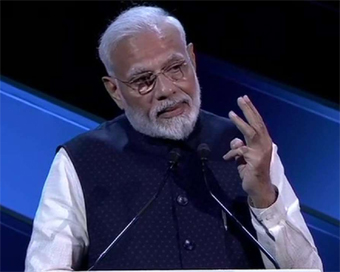 Roadmap For $5tn Economy Ready, Invest In India, Says Modi
Prime Minister Narendra Modi on Tuesday told his global audience at the Future Investment Initiative (FII) forum that India's roadmap for achieving its target of becoming a $5 trillion economy by 2024 was ready, and appealed to global businesses to invest in the country.....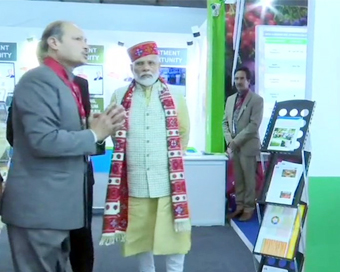 States Competing To Attract Investments: Modi
Every state in the country is competing to attract business and investment, said Prime Minister Narendra Modi on Thursday in his rebuttal of the continuous harping by the opposition that the economic situation has been bad.....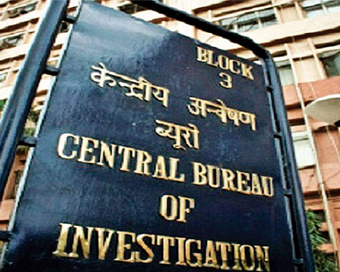 CBI Raids Multiple Locations In Manipur, Mizoram, Haryana
The Central Bureau of Investigation (CBI) on Friday carried out searches at nine locations in Manipur, Mizoram and Haryana in connection with its probe into misappropriation of government funds.....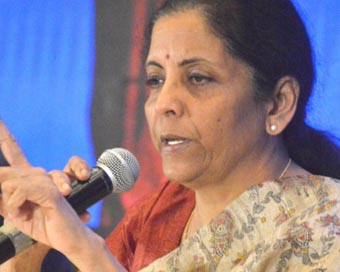 No Impact Of Delhi Violence On Investor Confidence: Sitharaman
Claiming green shoots were visible in the Indian economy, Union Finance Minister Nirmala Sitharaman on Thursday denied any adverse impact on investor sentiments due to the Delhi violence and the ongoing anti-CAA protests in various parts of the country. ....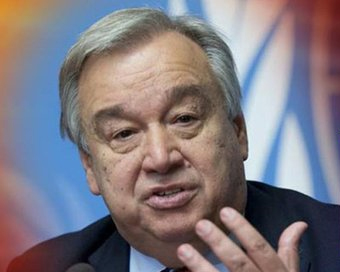 UN Chief Wants Full Investigation Into Visakhapatnam Gas Leak
UN Secretary-General Antonio Guterres wants a full investigation into the gas leak at a chemical plant in Vishakapatnam that has killed at least 11 people, his Spokesperson Stephane Dujarric said on Thursday.....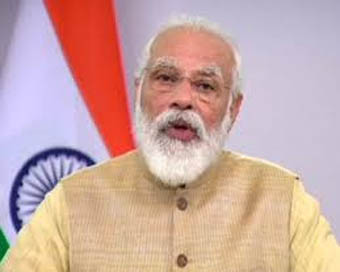 Never Been A Better Time To Invest In India: PM Modi
Prime Minister Narendra Modi on Wednesday called upon the US industry to take advantage of the scale, opportunities and recent reforms in India by investing in sectors as diverse as space and healthcare.....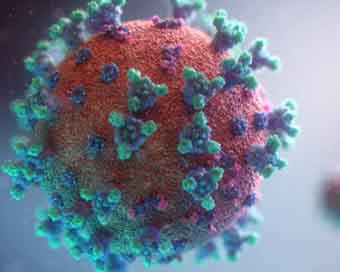 Covid-19 Likely Originated Naturally: US NIH
The novel coronavirus disease likely developed naturally -- jumping from an animal to humans, while the possibility of a leak is still not out of doubt, the director of the US National Institutes of Health has said. ....
AgustaWestland Case: Two More Accused Get Bail
A court here on Wednesday granted bail to two more accused arrested in the AgustaWestland VVIP helicopter deal case.....
CBI Wants Me To Implicate Kejriwal, Says Rajendra Kumar
Delhi Chief Minister Arvind Kejriwal on Thursday took on Prime Minister Narendra Modi after former aide Rajendra Kumar, seeking retirement from government service, alleged that the CBI was pressurising him to implicate the Aam Aadmi Party leader.....