Tag: invest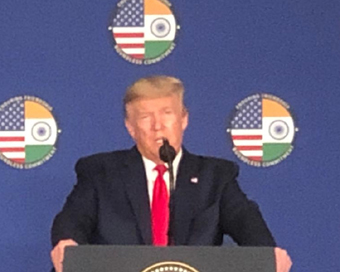 Trump Talks Business: Invites Investments, Discusses Deficit
US President Donald Trump on Tuesday discussed business related issues with India's policy makers and industrialists.....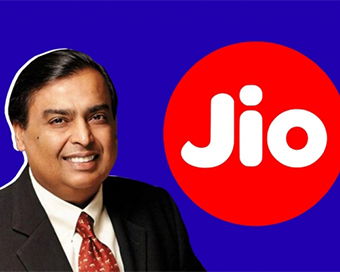 Private Equity Firm Silver Lake Invests ₹5,655 Crore In Jio Platforms
Silver Lake is an American private equity firm focused on leveraged buyout and growth capital investments in technology, technology-enabled and related industries. Founded in 1999, the firm is one of the largest technology investors in the world and notable for participating in club deals.....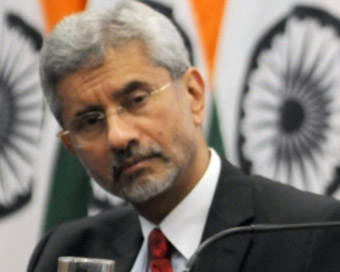 India Among Top Five Investors In Africa: Jaishankar
External Affairs Minister S. Jaishankar on Tuesday said that India is among the top five countries that have invested in the African continent.....
Hacker Breaches FBI Website: Report
A hacker has claimed to have breached the US Federal Bureau of Investigation's website and leaked personal account information to a public site, media reported.....
Court Allows Conversion Of Old Notes Seized From IS Suspect
A court here on Monday allowed Rs 2.83 lakh in demonetised notes, seized from a suspected Islamic State (IS) member by the NIA, to be converted into new currency notes.....
Modi Meets Swedish Minister, Invites More Investment In Flagship Ventures
Prime Minister Narendra Modi on Tuesday met Swedish Education Minister Anna Ekstrom and pitched India's potential for investment in green technology and flagship ventures like the 'Smart Cities' project and 'Skill India'.....
British PM Urged To Declare Investments In 'blind Trust'
British Prime Minister is facing calls to reveal details of her investments after it emerged that she has shares in a "blind trust", a newspaper here reported.....
RBI Chief Asks Centre To Drastically Cut Borrowings
Reserve Bank of India Governor Urjit Patel on Wednesday warned that the government's debt to GDP ratio was constraining the country's sovereign ratings and called upon the central government to work towards reducing high central and state borrowings.....
SC Wants Status Report On Anti-Sikh Riot's SIT Probe
The Supreme Court on Monday sought a comprehensive status report on the probe into the 1984 anti-Sikh riot cases being investigated by the SIT set up in 2014.....
Kanpur Train Derailment Likely To Be Transferred To NIA
The Home Ministry is likely to hand over the Kanpur train derailment case to the National Investigation Agency (NIA) on Thursday, sources said.....