Tag: international
Shikhar Dhawan's 100 Guides India To An 8 Wicket Victory In Vizag
A fine century from Shikhar Dhawan guides India to an 8 wicket win in Vizag to take a 2-1 series victory. Dinesh Karthik duly finishes proceedings, a wide making scores level before the batsman strokes a lofted drive over cover to claim victory. India claim their eighth consecutive bi-lateral ODI series win.....
Residents Evacuated After Tanker Carrying Ammonia Gas Turns Turtle In Goa
Dozens of residents of Chicalim village in Goa, near the Dabolim International Airport, were evacuated from their homes by disaster response officials, after a tanker carrying ammonia gas met with an accident and turned turtle, causing gas leakage.....
Four Killed As India, Pakistan Exchange Fire On LoC And IB
Four people, including three civilians and an Indian Army soldier, were killed and over a dozen others injured on Saturday on the International Border and the Line of Control (LoC) in relentless ceasefire violations by Pakistan.....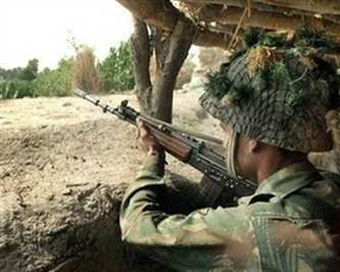 Civilian Killed In Pakistan Shelling, Firing
A civilian was killed and three others injured in heavy overnight shelling and firing by Pakistan Rangers on the international border in Jammu district, officials said on Monday.....
Modi Arrives In Zurich On Way To Davos For WEF
Prime Minister Narendra Modi on Monday arrived in zurich, Switzerland, from where he will leave for Davos to attend the World Economic Forum.....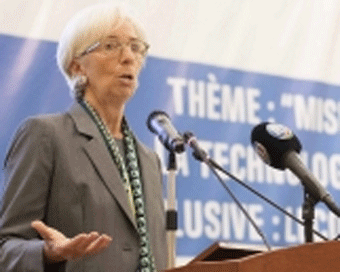 India To Regain Rank As Fastest Growing Economy At 7.4% In 2018-19: IMF
The International Monetary Fund (IMF) on Monday reaffirmed that India's economy is projected to grow by 7.4 percent in the next fiscal year, regaining the rank of the world's fastest-growing large economy as China slows down.....
Rohit, Kuldeep Guide India To Unprecedented Series Win In South Africa
India clinched their maiden ODI series win on South African soil, taking an unbeatable 4-1 lead after outclassing the hosts by 73 runs in the fifth One-Day International (ODI) at the St. George's Park here on Tuesday.....
India Beat S. Africa By 28 Runs In 1st T20I
A brilliant all-round show helped India beat South Africa by 28 runs in the first Twenty-20 International (T20I) at the New Wanderers Stadium here on Sunday.....
All-women Patrolling Squad Launched In Delhi
On the eve of International Women's Day, the Delhi Police has launched an all-women patrolling squad to protect women from cat-callers and instil a sense of confidence among women.....
Plane Crashes At Kathmandu Airport
An aircraft of the US-Bangla Airlines from Dhaka to Kathmandu crash landed at the Tribhuvan International Airport (TIA) here on Monday, officials said.....
Samay
Tweets by @sahara_samay