Tag: international
LG To Showcase AI-powered TVs At CES 2018
LG Electronics Inc said on Wednesday that it will introduce new C with its artificial intelligence (AI) platform called "DeepThinQ" at the 2018 International Consumer Electronics Show (CES) 2018 slated for next week.....
TCS Net Dips 4 Per Cent In Q3
Global software major Tata Consultancy Services (TCS) on Thursday reported 4 per cent annual decline in consolidated net profit to Rs 6,545 crore for the third quarter of 2017-18 from Rs 6,814 crore in the same period last year.....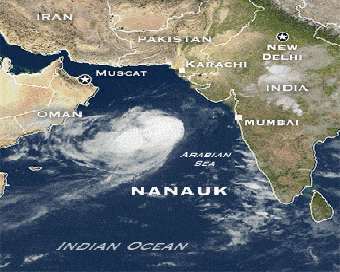 Scientist Warns Of More Frequent Cyclones In Arabian Sea
Cyclonic turbulence is expected to increase in the Arabian Sea over the coming years, a scientist warned on Friday.....
Aiming To Be First Indian To Traverse Both Poles In A Year
He aims to cross the Antarctica, not merely to become the first Indian to traverse both the poles -- North and South -- in under one year, but for a larger cause: Raising awareness about climate change. ....
US To Open Embassy In Jerusalem Before 2019 End: Pence
The US will open its embassy in Jerusalem "before the end of next year", US Vice President Mike Pence said on Monday in the Israeli Parliament, where he reiterated the city was "the capital of the state of Israel". ....
Priyanka Chopra's Fan Moment With Quincy Jones
Bollywood star Priyanka Chopra had a fan moment of clicking a selfie with American record producer Quincy Jones.....
International Condom Day Celebrated In Delhi
Condoms in all their versatile forms, colors, and dimensions and uses were seen in Connaught Place, the heart of Delhi, on occasion was the celebration of the International Condom Day, organised by the AIDS Healthcare Foundation (AHF) -- a global not-for-profit working towards making people treat condoms as an essential wardrobe item.....
India-Russia Alliance Crucial For Regional Security And Stability
India-Russia collaboration and cooperation is indispensable for ensuring global peace and security, experts from Delhi and Moscow said during an international security conference.....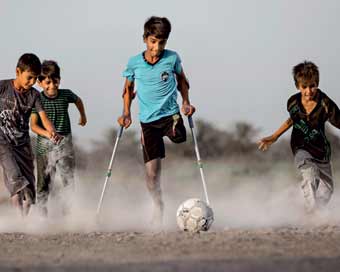 India To Exihibit 4th Andrei Stenin International Press Photo Contest
The Russian International News Agency 'Sputnik News' is hosting a photo exhibition of the selected entries for the year 2018 of the 4thAndrei Stenin International Press Photo Contest at AIFACS Gallery in New Delhi from 22 - 28th February 2019.....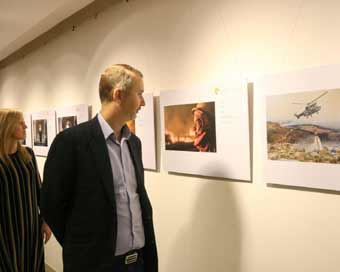 'India Can Contribute To World In Upholding The Spirit Of Freedom Of Speech'
The photo exhibition of the selected entries for the year 2018 of the 4th Andrei Stenin International Press Photo Contest began in New Delhi today. ....