Tag: international
You'll Always Be My Captain, Says Kohli To Dhoni
India's Test captain Virat Kohli on Friday said departing limited overs skipper Mahendra Singh Dhoni has always been a leader a youngster would love to be with.....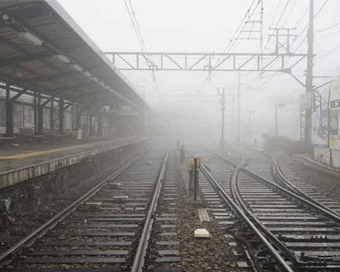 21 Trains Delayed, Seven Cancelled Due To Fog
At least 21 trains were running late and seven cancelled due to dense fog in parts of north India on Tuesday morning, a railway official said.....
Interest In Learning Hindi Growing Globally : PM
Prime Minister Narendra Modi, in a message on World Hindi Day on Tuesday, said interest in learning Hindi is growing across the world with growing international influence of India.....
RBI Chief Asks Centre To Drastically Cut Borrowings
Reserve Bank of India Governor Urjit Patel on Wednesday warned that the government's debt to GDP ratio was constraining the country's sovereign ratings and called upon the central government to work towards reducing high central and state borrowings.....
Jet Airways To Introduce Service On Mangaluru-New Delhi Route
Airline major Jet Airways on Thursday announced that it will introduce a new daily flight service between Mangaluru and New Delhi.....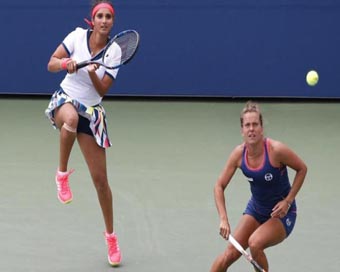 Mirza-Strycova Go Down In Final Of Apia International
Top seeds Sania Mirza and her doubles partner Czech Republic's Barbora Strycova lost to Hungary's Timea Babos and Russia's Anastasia Pavlyuchenkova in the final of the Apia International tennis tournament here on Friday.....
Changed My Batting Order For Team, Will Do So Again: Dhoni
India's outgoing skipper for the limited overs team Mahendra Singh Dhoni on Friday said he changed his batting order according to the team's requirement.....
Militant Killed As BSF Foils Infiltration Bid
A militant was killed on Saturday on the Indian side of the International Border in Jammu region when Border Security Force troopers foiled an infiltration bid.....
Delhi Pet Trade Fair To Introduce Wide Range Of New Products
The 9th India International Pet Trade Fair (IIPTF), a three-day event from February 17-19, for the first time will have products related to small mammals and aqua apart from canine products. ....
Film Fest In Delhi Pays Homage To Om Puri
The Indian Panorama Film Festival, which was inaugurated here on Monday evening, will pay special homage to late veteran actor Om Puri by screening five of his iconic films. ....