Tag: international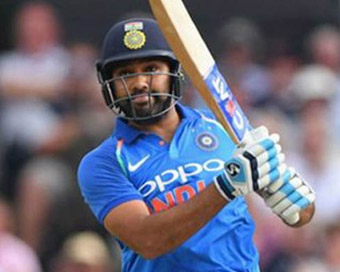 Asia Cup Final: India Pips Bangladesh In Last Ball Thriller
In a match going down the wire, Ravindra Jadeja and Bhuvaneshwar Kumar's sensible knock helped India pip Bangladesh by three wickets in a thrilling Asia Cup final at the Dubai International Cricket Stadium here on Saturday.....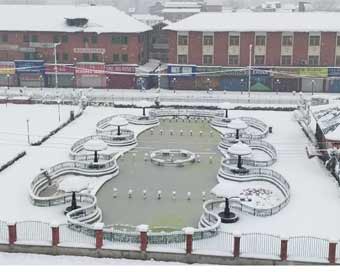 Flight Operations Halted At Srinagar Airport
All flight operations to and from the Srinagar international airport were halted on Saturday due to heavy snowfall, officials said.....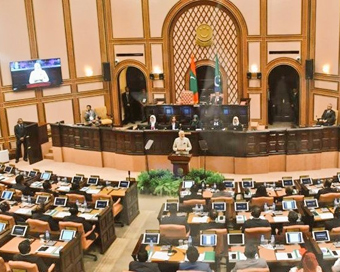 Modi Says State Sponsored Terrorism Biggest Problem
Assuring that India will remain a "dependable, strong and leading partner" in progress of Maldives, Prime Minister Narendra Modi on Saturday made veiled attack on Pakistan saying state sponsorship of terrorism was the biggest threat before the world.....
Modi Performs Yoga With 30,000 People In Ranchi
Prime Minister Narendera Modi performed yoga along with around 30,000 people in Ranchi on Friday on the occasion of the fifth International Yoga Day.....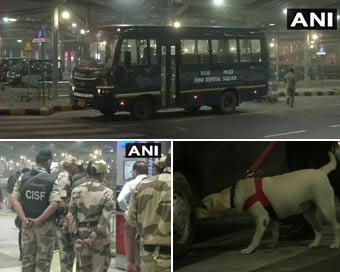 Suspicious Bag At IGI T3: CISF Takes Custody
A Delhi Police official on Friday said a suspicious-looking bag has been found at the Indira Gandhi International Airport T3 terminal earlier in the day. The Central Industrial Security Force (CISF) on duty at the terminal has taken it in custody.....
'Kim Jong-un Can Be Referred To ICC Over Half Brother's Killing'
A legal adviser to the International Criminal Court (ICC) has said that North Korea leader Kim Jong-un can be referred to the world judicial body if found to have orchestrated the killing of his estranged half brother, media report said on Thursday. ....
PIA Plane Hits Air France Jet At Toronto Airport
A Pakistan International Airlines (PIA) aircraft hit an Air France plane while taxiing at Toronto Pearson International Airport, the media reported.....
Tendulkar Leads Tributes To Dhoni
After Mahendra Singh Dhoni stepped down as the skipper of India's One-Day International (ODI) and T20 International sides, his team-mates and former stars saluted the 35-year-old for his contribution to the game.....
Harbin Ice Festival Kicks Off In China
The Harbin Ice and Snow Festival, one of the largest in the world, kicked off its 33rd edition on Thursday with hundreds of sculptures, installations and leisure activities and a swimming contest in north-eastern China.....
No One Like You: B-Town To 'Captain Cool' Dhoni
Popular Bollywood celebrities like Salim Khan, Shekhar Kapur, Anupam Kher and Sushant Singh Rajput have saluted cricketer Mahendra Singh Dhonis contribution to the game after he stepped down as the skipper of India's One-Day International and T20 International sides.....