Tag: girl students
Samsung India Announces Solar Lanterns To 10,000 Girl Students
With an aim to support gender diversity and the girl child, Samsung India on Tuesday announced the distribution of 10,000 solar lanterns to girl students of government schools.....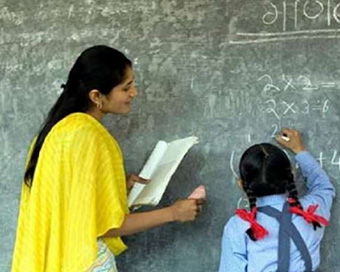 Madhya Pradesh: A Teacher Who Worships Daughters At School
Setting a unique example, a teacher at a school in Madhya Pradesh starts teaching only after worshiping girl students every day. He has been following this for more than 23 years. ....
Showing 1 to 2 of 2 (1 Pages)